Home Insurance That Fits Your Budget
Crafting the Perfect Home Insurance Solution for You
At Guild Insurance, we understand that finding the right home insurance can be a daunting task, whether you're a seasoned homeowner or a first-time buyer in beautiful Manitoba. We recognize the significance of your home and its contents – the very essence of your comfort and security.
Consider this: Could you easily replace your most cherished material possessions? For most of us, it's a challenging thought. Home insurance ranks among the most vital investments you'll ever make to safeguard the things you hold dear.
Our partnership with multiple trusted insurance providers allows us to offer personalized home insurance products that stand out in Manitoba's insurance landscape. As a digital insurance brokerage, our reach extends to the heart of Winnipeg and throughout the entire province of Manitoba.
Our dedicated team is here to guide you in evaluating your unique home insurance requirements and tailoring a policy that offers precisely the protection you need. At Guild Insurance, exceptional customer service is our hallmark.
Our goal is to ensure you fully comprehend your coverage and facilitate the entire process. We firmly believe that, much like your favorite outfit, one-size-fits-all doesn't apply when it comes to home insurance.
Home insurance policies, within the Guild Insurance Group, come with customizable coverage options designed to cater to your individual needs. This typically includes protection for your dwelling, detached structures, landscaping, personal property, and personal liability.
Unfortunately, life sometimes brings insurance claims our way. In such times, you can count on Guild Insurance to be your steadfast companion throughout the claims process. We want you to experience peace of mind, secure in the knowledge that we've got your back whenever you need us.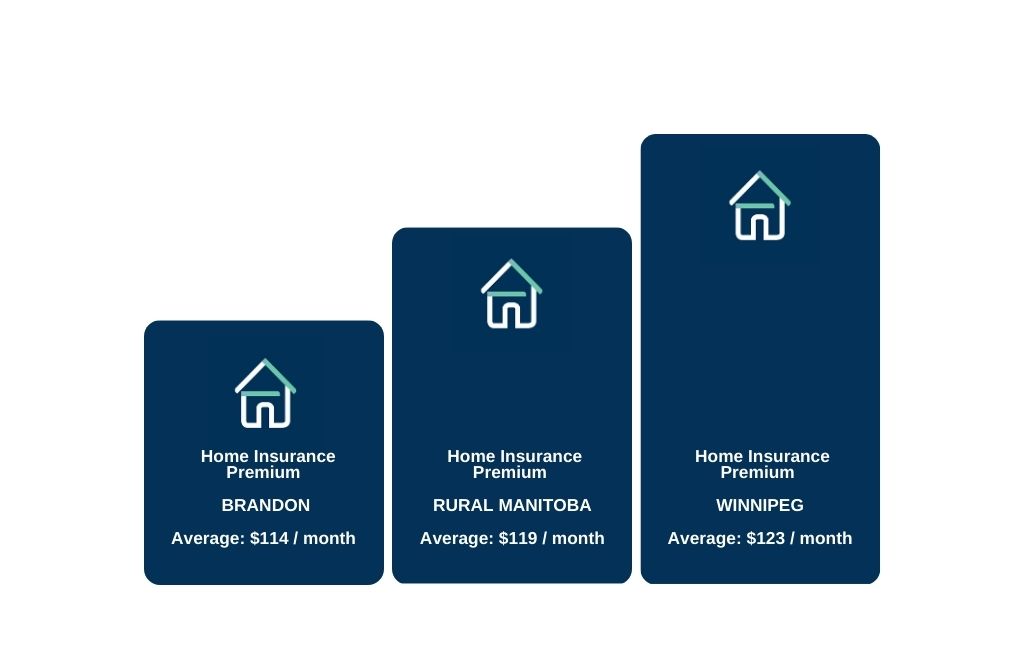 Home Insurance Coverages
A personalized home insurance policy is an important investment for homeowners. It provides financial protection against a range of potential hazards and risks that can damage or destroy your home and its contents.
Some of the most common perils covered by a standard home insurance policy include fire, theft, hail, and lightning. In the event that your home and its contents are damaged or destroyed by one of these covered perils, your home insurance policy can help pay for the cost of repairs or replacement.
Personal Liability Protection
Having adequate personal liability coverage is a crucial aspect of any home insurance policy. This type of coverage provides financial protection for you in case you are sued for causing injury or damage to another person or their property. This includes incidents caused by your pets as well.
At Guild Insurance Group, we recommend that our clients have a minimum of $2 million in personal liability coverage, as the cost to increase coverage from a standard $1 million limit is often minimal. This higher coverage amount provides extra peace of mind, as it increases the financial protection you have in case of a lawsuit.
Personal liability coverage not only pays for damages you may cause, but also for the costs of defending you in court. This includes legal fees, court costs, and any court awards up to the limit listed on your policy.
It's important to remember that even if you are a responsible and cautious individual, accidents can still happen. Personal liability coverage provides a safety net in case of the unexpected and can help ensure that you are protected against the financial consequences of a lawsuit.

Additional Living Expenses
Additional living expenses are expenses that you incur when you are unable to live in your home due to a covered loss, such as a fire or a natural disaster. These expenses can include things like temporary housing, meals, and transportation.
Most home insurance policies include coverage for Additional Living Expenses as part of their standard package. The coverage typically pays for reasonable and necessary expenses that you incur while your home is being repaired or rebuilt, up to a certain limit. This limit is usually specified in your insurance policy and is expressed as a percentage of your total coverage amount.
Examples of Additional Living expenses that may be covered by your home insurance policy include:
Temporary housing or hotel costs
Meals and other food expenses
Transportation costs, such as gas and parking
Laundry and dry cleaning expenses
Storage fees for your belongings while your home is being repaired
Increased costs of living, such as higher rent in a temporary location
It's important to understand the specifics of your home insurance policy and what is covered under the ALE portion of your policy. This will help you plan for and budget for any additional expenses that may arise in the event of a loss. Your insurance broker can provide more information about what is covered under your specific policy.
Voluntary Medical Payment
Voluntary Medical Payment coverage, offered by Guild Insurance Group, provides payments for medical costs incurred by someone who is injured on your property. This coverage can be a valuable addition to your home insurance policy, as it offers financial protection for unexpected medical expenses, even if you're not legally responsible for the injury.
This type of coverage can help alleviate the stress of minor medical claims by offering a quick and efficient solution. Coverage typically ranges between $5,000-$10,000, with no deductible. This means that if a visitor or houseguest is injured on your property, costs related to their medical treatment, such as ambulance rides, hospital expenses, dental care, physiotherapy, and funeral costs, can be covered.
Voluntary Medical Payments can be made at your discretion, and only approved expenses qualify for coverage. They are available for up to one year following each injury, offering peace of mind and protection against unexpected financial costs. Speak with your insurance broker at Guild Insurance Group to learn more about how Voluntary Medical Payment coverage can benefit you and your household.

Additional Available Coverages
At Guild Insurance Group, we understand the importance of having a comprehensive home insurance policy that provides the right coverage for your specific needs. While a standard home insurance policy provides basic coverage for your home and belongings, there may be other endorsements or additional coverages that you might consider to further protect against unexpected events.
Examples of additional coverages or endorsements that you can add to your home insurance policy include:
Sewer Backup coverage: This coverage provides protection for your home and belongings in case of a sewer backup, which can cause significant damage to your property.
Overland Water coverage: This type of coverage provides protection for your home and belongings in case of water damage caused by rising water from rivers, lakes, or other bodies of water.
Water Damage coverage: This type of coverage provides protection for your home and belongings in case of water damage from a variety of sources, such as broken pipes, leaks, and other water-related incidents.
Service Line coverage: This type of coverage provides protection for the service lines running to and from your home, such as water, gas, and electrical lines.
Additional Floaters: This type of coverage provides higher limits for specific items, such as jewelry, art, or collectibles, that may not be fully covered under your standard policy.
At Guild Insurance Group, we work with you to understand your specific needs and help you build a home insurance policy that provides the right coverage for you
Personal Property
Start looking around your kitchen, bath, bedrooms, storage room, rec room, and garage. Your list will likely grow pretty quickly! In the event of a loss or damage, a home inventory video or checklist can be invaluable.
Your insurance company will ask you to provide the claims specialist with a complete inventory of the property that was damaged or destroyed. After you have completed your home inventory video or checklist be sure to keep it in a digital format that can be accessed outside your home.
If you send it over to your Insurance Broker at Guild Insurance Group we can keep it on file for future reference.
Have You Documented All Your Stuff?
A home inventory checklist is a comprehensive list of all the items in your home and their estimated values, which is useful for insurance purposes or estate planning. Here are some steps to create one:
Gather all the necessary information: The information you will need includes the item's description, purchase date, purchase price, model number, serial number and any other relevant information.

Decide on the format: There are many options to choose from such as a spreadsheet, a written list, or a mobile app. Choose the one that works best for you and is easily accessible.

Start room by room: Go through each room and make a list of all items in the room, making sure to include all items in drawers, closets, and cabinets.

Include photos and videos: Take photos or videos of each item, especially the more valuable items. These photos and videos can be added to your checklist and stored with your insurance company.

Update regularly: Regularly updating your inventory list is important as you add or remove items from your home.

Store the list in a secure location: Store the list in a secure location like a fireproof safe or online storage.

Share with loved ones: Consider sharing your inventory list with a trusted family member or friend in case of an emergency.
By creating and maintaining a home inventory checklist, you can ensure that your valuables are protected and can easily make insurance claims in case of theft, damage or loss. Think about all the items below you have in your home, garage, patio or shed that can add up really quickly.
Bicycles & Sporting Equipment
Fine arts & Collectibles
Watches & Jewellery
Patio Furniture
Electronics & Accessories
Lawnmower & Snow Blower
Clothing (from day-to-day wear to coats and shoes)
Appliances, Dishware & Utensils
Furniture & Textiles (blankets, pillows, etc)

Frequently Asked Home Insurance Questions
Home insurance is a must-have protection for every homeowner. Not only will your bank or mortgage lender require that you have a home insurance policy in place, but you will also want one and need one for safety and peace of mind.
If something happens and your property is damaged, or you have a house fire, your property insurance policy will be your saving grace.
Despite the importance of home insurance; there is still a lot of confusion about it. Homeowners or prospective homeowners are often not 100 percent clear on what impacts the cost of their premiums, what their policy covers, and what it doesn't—among other things.
Below we have walked through some of the most common questions about homeowner's insurance, to help you understand some of its important nuances.
Is Home Insurance Mandatory in Manitoba?
If you are buying a house and have a mortgage, homeowners insurance is a legal requirement in Manitoba. This insurance will protect your investment and personal property from the day you take possession until the day you move out.
It's important to have insurance in place before your closing and possession dates, as it ensures that your new home and assets are protected. Additionally, lawyers are unable to hand over house keys until they receive proof of insurance, so having it in place will allow you to move in without any delays.
How Much Does Home Insurance Cost?
Your premium will reflect on the cost of rebuilding your home in the event of a total loss. This includes the cost to rebuild the structure, replace its contents and any detached structures, and additional living expenses.
Be sure to tell your insurance broker if you have a burglar alarm/fire and smoke detector system, a new home, or are mortgage-free. Some insurance companies offer discounts that could be applied to your premium. There are a couple of different factors that play into the cost of your home insurance policy.
Generally, the main factors behind the cost are:
The cost to replace your home
The neighborhood you live in
Your past insurance history
The broker providing the quotes
The construction of your home
The age of your home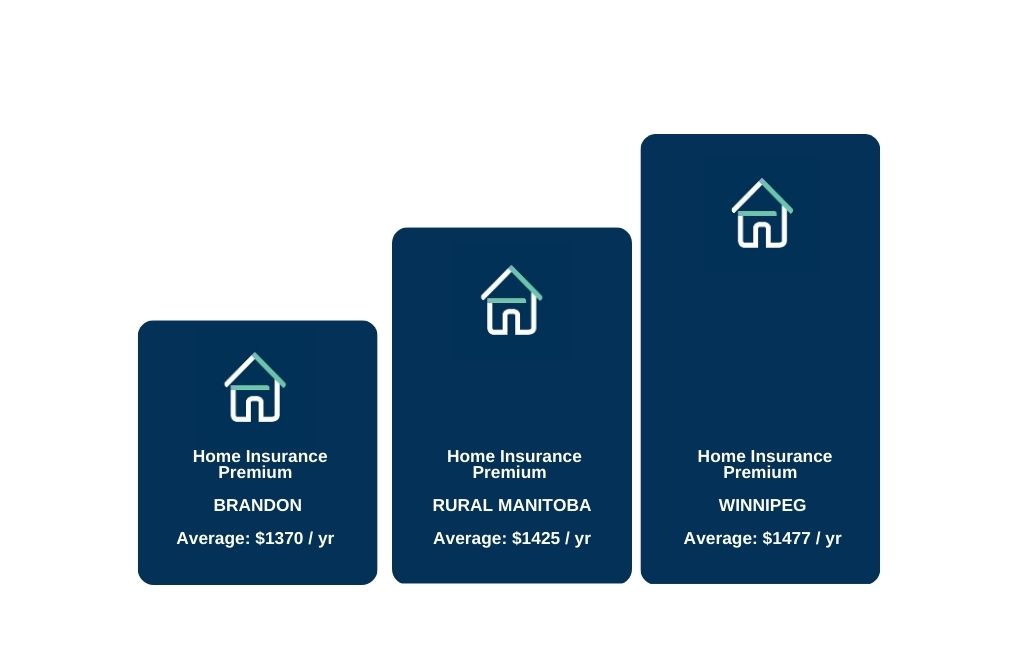 Are Certain Features of My Home Eligible for Discounts? (e.g. sprinklers, alarms)
It depends on the type of insurance policy you have and what your provider covers. Some home insurance policies may offer discounts for certain features, such as sprinklers and alarms, that reduce the risk of damage to your home.
Most home insurance policies offer discounts for specific features that can reduce your risk of damage. These features may include smoke detectors, burglar alarms, sprinkler systems, fire alarms, and home security systems. Additionally, if you have recently updated your roof, plumbing, electrical wiring, or other features, you may be eligible for a discount.
Other home insurance discounts include new home discounts, as well as discounts for being claims free, a longtime policyholder or for being a senior citizen.
It's important to speak with your broker at Guild Insurance to ask about any discounts you may be eligible for. Keep in mind that discounts vary from provider to provider, so it's always a good idea to shop around and compare policies to ensure that you are getting the best coverage at the best price.
What Does Home Insurance Cover?
When you buy a homeowner's insurance policy, you should be provided with a list of "covered events" by your insurance broker. Anything on this list is covered, which means you can make an insurance claim if any of those events happen to you.
Anything not on the list is not covered, which means you can't make a claim. Commonly covered events include:
Fire damage
Smoke damage
Damage caused by weather (including hail, wind, and lightning )
Theft or burglary
Vandalism
Damage caused by vehicles (such as a driver crashing their car into your house)
The coverage provided in these situations is straightforward. In other cases, though, home insurance coverage can get a bit more complex. The best example is water damage. A common question in the insurance world is "does home insurance cover water damage."
The simplest answer to that question is "Sometimes." In most cases, for water damage to be covered, it must be sudden and accidental—such as a burst pipe—your insurance policy will cover the damage.
If flooding occurs because of a natural disaster, you would unfortunately not be covered unless you purchased the proper overland flood extension on your policy.
Home insurance also includes liability coverage. If someone comes to your home, slips on your floor, and sues you for damages, your liability coverage would take effect to cover legal costs, medical expenses for the plaintiff, and settlement expenses if you were negligent.
What Does Home Insurance Not Cover?
As mentioned above, your home insurance policy should list "covered events." Any event or incident not included on that list is something you should assume is not covered by your policy. Here are a few common types of damage or home-related expenses that will not be covered by your home insurance policy:
Damage from most natural disasters (including floods, hurricanes, earthquakes, landslides/mudslides, or sinkholes)
Damage caused by warfare
Damage caused by nuclear accidents
Termite damage (including repair costs and removal costs)
Tree removal costs
Routine maintenance, repair, or replacement costs (including roofing, plumbing, HVAC, appliances, and more)
Ultimately, the most important thing to understand is that damage needs to be caused by a covered event for it to be safeguarded under your insurance policy.
For instance, if a massive hailstorm breaks several windows in your home, you can claim that damage because it was caused by a covered event. If your roof needed replacing due to normal wear and tear you would not have coverage.
Home Insurance Customers Also Purchase
Auto Insurance: We can help you with autopac, SMI extension auto, rental car as well as car insurance for collector cars.
Life Insurance: Life insurance options and financial planning tools add peace of mind and ensure financial protection for you, your heirs and your business.
Travel Insurance: Whether you are heading overseas for a big expensive family vacation or fleeing the Canadian winter for warmer climates.
Recreation Insurance: When you need robust insurance for your toys, we'll ensure you can keep having uninterrupted fun.


What is a Peril?
The definition of Peril is the exposure to the risk of being injured, destroyed, or lost. When it comes to home insurance coverage, common all perils coverage would include:
Fire & Smoke:
Fire and smoke damage can be catastrophic, so it is important to have the right fire insurance protection in place, such as smoke alarms and fire extinguishers, and the right insurance. Guaranteed replacement cost coverage can provide financial protection in the event of fire or smoke damage to your home, offering compensation for repairs or replacement of damaged items up to the limits of the policy.
Click Here to Read 'Put out these home fire hazards before they start'
Lightning Strikes:
Lightning strikes can cause significant damage to homes. To be protected in case of lightning damage, make sure to have the right insurance coverage with guaranteed replacement cost coverage. This coverage can provide compensation for repair and replacement costs, up to the full replacement cost of your home or the limits of your policy.
Windstorms and Hail:
Windstorms and hail can cause extensive damage to homes and property. Investing in wind protection such as storm shutters and strong roofing materials can help mitigate the risk of wind damage to your home, but it is also important to have the right insurance in place. Guaranteed replacement cost coverage can provide you with compensation for the cost of repairs or replacement.
Explosion:
Explosions can cause major damage to homes and other structures, leaving homeowners with an expensive repair bill. Guaranteed replacement cost coverage is an important type of property insurance that pays for the full cost of replacing or repairing structures, as well as personal belongings that were damaged in an explosion.
Electrical Current:
Electrical currents can wreak havoc in your home, causing charred walls, melted wiring, and appliance and equipment malfunctions. To ensure you don't have to pay the full cost of repairs and replacements, guaranteed replacement cost coverage is essential. This coverage pays for the cost of replacing your home or other structure, plus any damaged personal belongings.
Damage from Aircraft, Car or Vehicle:
Damage to your home or other structure caused by an aircraft, car, or another vehicle can be costly to repair. To help protect yourself from the financial burden of such damage, having guaranteed replacement cost coverage is essential. This coverage pays for the full cost of replacing
Theft:
When it comes to theft, guaranteed replacement cost coverage will provide you with compensation for the items that were taken from your home. This may include furniture, appliances, electronics or personal items. The insurance company will assess the value of the items that were taken and provide you with the necessary funds to replace them.
Falling Objects:
Falling objects can also be covered under guaranteed replacement cost coverage. This could include anything from a tree that has fallen on the roof to hail or wind-blown debris. In these cases, the insurance company will assess the damage and provide you with the funds to repair or replace the affected items.
Can Your Home Insurance Company Deny a Claim?
The simple answer is Yes! Home insurance companies can deny claims. If you make a claim involving termites, for example, your insurance company will deny the claim because your policy does not specify coverage for that type of damage.
Even in cases where the loss results from a covered event, there is a possibility that your insurer could deny the claim.
A good example is if your roof collapses during a heavy snow and ice storm. Typically, this damage could be covered by your policy.
However, if the insurer could prove that your roof had been in bad need of maintenance or replacement, they could deny your claim with the argument that the collapse occurred because of homeowner neglect.
Can I Get Additional Home Insurance Coverage?
While all home insurance policies have the same basic shape, you can purchase additional optional coverage if you need to fill in a gap in your policy's covered events.
These extra policies or riders expand your ability to make insurance claims. If you have specific personal property items that are very high-value—such as certain jewelry pieces or artwork—those items may not be covered under your standard policy.
You would need to purchase additional coverage. These additions, of course, will increase your insurance premiums.
How Much Home Insurance Do I Need?
The answer to this question will vary depending on the homeowner and the value of their property. The good news is that you won't typically be the one who needs to answer this question.
Your mortgage lender will require that you have a certain amount of coverage for your home, and your insurance broker will know how to build a policy that makes sense for your property.
At a minimum, though, your policy should be able to cover the full replacement cost of your home, in the case of a total loss. Replacement cost is different than the sale price or market value because it determines what it would cost to rebuild your home.
You should also have enough contents insurance to cover the replacement costs of your personal belongings, including electronics, furniture, sporting equipment, clothing, and more. Again, the big variation in this category is if you have high-value items that require additional coverage.
What Home Insurance Deductible Is Best?
The best deductible for home insurance is a personal choice that depends on your individual financial situation and risk tolerance. A deductible is the amount of money you need to pay out of pocket before your insurance policy kicks in to cover the rest of the costs of a covered loss.
In general, the higher your deductible, the lower your monthly premiums will be. This is because you are taking on more of the financial responsibility in case of a loss, which means the insurance company has to bear less risk. On the other hand, if you opt for a lower deductible, your monthly premiums will be higher but you will have to pay less out of pocket if a loss occurs.
It's important to choose a deductible that you can afford in case of an emergency. If you choose a high deductible and something happens to your home, such as a fire, you want to make sure that you have the funds available to cover the cost of the deductible. You also want to make sure that the deductible is low enough that you won't be financially ruined if a loss occurs.
As your insurance broker we can help you weigh the pros and cons of different deductible options and determine what is best for your situation. Ultimately, the goal is to find a balance between a deductible you can afford and a monthly premium that fits your budget.
How Do I Find The Best Home Insurance Company?
As you start comparing home insurance options, remember that you aren't just comparing policies; you're comparing carriers. Not all insurance companies are the same and finding one that you feel comfortable with should be a priority component of your search.
Below, we have listed a few attributes that you should look for as you determine which insurance carrier is best for you.
High ratings: J.D. Power is known for its ratings of companies in a range of different industries, including insurance. These ratings, which are based on a survey sample of customers, grade different aspects of a carrier, including customer service and range of offerings.
Positive reviews: Though not nearly as formal or concise as J.D. Power ratings, customer reviews of insurance companies can tell you a lot. Does a carrier have a reputation for being slow with claims processing? You can use reviews to learn what the customer experience is like with an insurance company.
Above-and-beyond customer service: As you are reading reviews or looking at J.D. Power ratings, pay attention to details about customer service. You want to be able to get in touch with a rep for your insurance carrier easily, whether you're making a claim or have a question.
Firms with reputations for strong customer service are top options. You can get a sense of how much of a priority customer service is by visiting a carrier's website and seeing which tools they offer (live chat, customer portals, easy online claims systems, etc.) to make a customer's life easier.
Fairly-priced premiums: While low premiums aren't everything—your deductible rate is a huge consideration—you certainly don't want to overpay for coverage. Comparing coverage options across several different companies can tell you if a carrier is in line with the competition or charging significantly over or under the average.
Focusing on these four attributes will help you to find the best insurance company to provide the coverage that you are seeking. Whatever your lifestyle or whichever home you live in our insurance brokers are here to answer your questions and provide you with a policy that is built for you.
What Home Insurance Do I Need?
If you have bought or are buying a home, you will need home insurance. Mortgage lenders throughout Canada require homeowners to insure their homes. However, just because this requirement is there doesn't mean home insurance is an open and shut case.
On the contrary, there are lots of little subtleties that will affect how much you pay for home insurance and how the coverage works for you. Below, we have attempted to answer a few of the most frequently asked home insurance questions.
What's the best Manitoba Home Insurance for Me?
At Guild Insurance Group, we believe that a comprehensive insurance policy is typically the best option for homeowners in Manitoba. This type of coverage offers a wide range of protections, which can provide peace of mind in case of an unexpected event.
When choosing the best insurance policy for your home, it's important to consider your specific needs and financial situation. Factors such as the value of your home, the location of your home, the contents of your home, and your personal circumstances should be taken into account.
A comprehensive policy typically includes coverage for events such as fire, theft, and water damage, as well as personal liability coverage. You may also be able to add additional endorsements or coverage options, such as increased liability limits, water damage coverage, and more.
At Guild Insurance Group, our goal is to help you find the best insurance policy for your home. Our brokers will work with you to understand your unique needs and help you select the policy that provides the best protection for you and your family.
How Does Home Insurance Work?
Home insurance can work in a few ways, depending on the situation and the type of coverage you have. If your home was damaged or destroyed in a fire, the policy would kick in to help you rebuild or repair the home.
It would also pay for the replacement of possessions in the house damaged by the fire, such as furniture, appliances, and electronics.
Home insurance can also provide liability coverage. If a guest in your home slips on the kitchen floor and breaks his arm, he could sue you for liability.
Since home insurance policies include personal liability, your policy would help cover legal costs, medical costs, or settlement expenses.
As with other types of insurance, your home insurance coverage comes with a deductible. The deductible represents your out-of-pocket expenses, which can vary from one policy to the next. Policies with higher deductibles generally have lower premiums.
What is Guaranteed Replacement Cost Coverage?
Guaranteed Replacement Cost is a feature that is offered by some home insurance policies, including those provided by Guild Insurance Group. It provides coverage that is equal to the full cost of rebuilding or repairing your home, even if the cost exceeds the limits of your policy.
For example, if you have a policy with a coverage limit of $500,000, but it ends up costing $600,000 to rebuild your home after a covered loss, a guaranteed replacement cost policy will pay for the full $600,000 in rebuilding expenses.
This feature is important to consider if you live in an area prone to natural disasters or if the cost of building materials and labor in your area is increasing rapidly. It provides peace of mind knowing that you are fully covered in case of a loss, no matter the cost.
Click Here to find out more about Guaranteed Replacement Cost Coverage
What is Comprehensive Home Insurance?
A comprehensive insurance policy is the most extensive type of coverage you can buy. Comprehensive coverage protects you from most types of risks, including fire, lightning strikes, theft, vandalism, and vehicular impact.
The coverage applies to both the building itself and all (or most) of the contents. In a comprehensive home insurance policy, the insurer must specify the types of risks or perils the insurance does not cover. The policy must cover any perils not explicitly mentioned as uninsurable.
What is Broad Home Insurance?
Broad insurance is a basic home insurance policy that offers comprehensive coverage for your dwelling, but only named perils coverage for your belongings. This means that your belongings are only protected against specific risks that are listed in your policy.
If a risk is not named, you won't be able to make a claim for it. While a broad policy comes with some limitations, it also offers the benefit of lower annual premiums compared to more comprehensive coverage options.
Which Perils are Not Covered by Comprehensive Home Insurance?
As mentioned above, comprehensive home insurance protects your home and its contents from most perils. Typically, perils that are thought to be "predictable" are not covered. If your home is on a floodplain, then flooding is seen as predictable and isn't covered.
If your pipes freeze, burst, and cause damage to the home, insurance likely won't cover it because the loss was preventable.
You should review any home insurance policy before buying, to see exactly which perils are considered predictable or preventable.
In other situations, you might have the option to buy additional insurance coverage to protect against specific perils.
For instance, overland water or flood coverage is not included in the average comprehensive home insurance policy, but you can buy it if you live in an overland water or flood-prone area.
You can also buy extra insurance to protect yourself against sewer backup, to cover detached structures (such as sheds), or to insure particularly valuable possessions (such as jewellery, books, tools, or instruments).
What Factors Can Affect Home Insurance Premiums?
Simply choosing between comprehensive, named perils, and broad insurance coverage is not the only way to change how much you are paying in premiums.
On the contrary, there is a range of other factors that can impact the cost of your home insurance policy. These include:
Payout terminology: How are payouts described in your insurance policy? A policy that pays out actual cash value for your home and contents only considers what those things are worth today—not what it would cost to replace them.

A policy that pays out full replacement cost, meanwhile, must pay for you to rebuild the property and replace the contents regardless of value depreciation. Naturally, the latter option costs more.


Location: A home located more than 13 km away from a fire hall or in a riskier area (a neighbourhood with high crime levels, overland water, or flood zone) always costs more to insure.


Age of components: How old is your home's roof, plumbing, or wiring? The older each of these components is, the riskier the home is to insure.


Swimming pools: Swimming pools are huge liability risks. Homes that have them always have higher insurance premiums.


Security and protection: Does your home have a modern security system? How about a monitored fire alarm? These inclusions can help reduce your home's insurance costs.
Some of these items are out of your control. If you've bought a house already, you can't very well move it to a less dangerous location.
However, you can replace pipes, plumbing, roofing, security systems, or fire alarms to reduce your property's risk profile.
To Wrap It Up
There are a lot of different factors to consider when shopping for home insurance. You need to think about the location of your home, the risks you are undertaking, the value of your possessions, and your budget—just to name a few things.
Your bank may also require you to have certain types of coverage, in which case the choice ends up being out of your hands. Educating yourself about how home insurance works, what you can do to lower your premiums and other topics discussed above will help you find the coverage that is best for you and your family.
Please complete the form below for a quote.