I'm sure you have heard of auto insurance, life insurance and home insurance but what is Tenants Insurance, Renters Insurance or Apartment Insurance? If you rent your house, town-home or apartment, we can help you get the Tenants Insurance coverage you need. Tenants Insurance also known as Renters Insurance or Apartment Insurance is available to help you replace your personal possessions after a loss. Renters Insurance pays for costs to help you get back on your feet after a loss due to fire, theft or water damage. If someone else's property gets damaged or someone gets hurt due to your negligence Tenants Insurance protects you. Do you want 3 Reasons to Buy Renters Insurance? or maybe you want to know Why You Need Tenants Insurance.
Insurance is probably the last thing on your mind when you are planning on renting on a temporary basis. But making sure you have all your contents covered properly is an important thing to think of when renting an apartment, a room in a home or the basement of someone else's dwelling. We've highlighted some things to think about before you move into your rented dwelling. We have also dispelled 7 Myths About Tenants Insurance for your reading pleasure.
Is Renters Insurance Mandatory?
The short answer is No. Unlike home insurance, which most mortgage lenders require it, purchasing renters insurance is totally up to you. There are some cases, however, where your landlord may require it as part of your rental agreement. So although you may not require it renters insurance is relatively inexpensive, $18-$24 per month can get you what you need to cover your stuff!
Apartment Insurance Coverage
Property Insurance
In the event of a claim depending on the type of Apartment Insurance policy you purchase, you will either be paid the Guaranteed Replacement Cost on your contents or the Actual Cash Value of your contents. The main difference between the two is a deduction for depreciation. Therefore, you should keep a good eye on the policy offered by your broker. You must have a clear understanding of the terms and conditions before you proceed further in purchasing.
Guaranteed Replacement Cost (GRC) – The cost to replace the property with other property of comparable material and quality used for the same purpose.

Actual Cash Value (ACV) – The cost to replace the property with other property of like kind and quality, less depreciation.

Liability Insurance – Legal Liability and Personal Liability are the two types of liability coverages provided in a Tenants Insurance Policy. In the case of legal liability, the policy covers any unintentional harm caused by a third party inside your dwelling. You can also protect yourself from charges due to the injury of someone else inside your place. At Guild Insurance Group, a Renters Insurance or Tenants Insurance Policy provides a $1 million limit.
3 Reasons To Buy Renters Insurance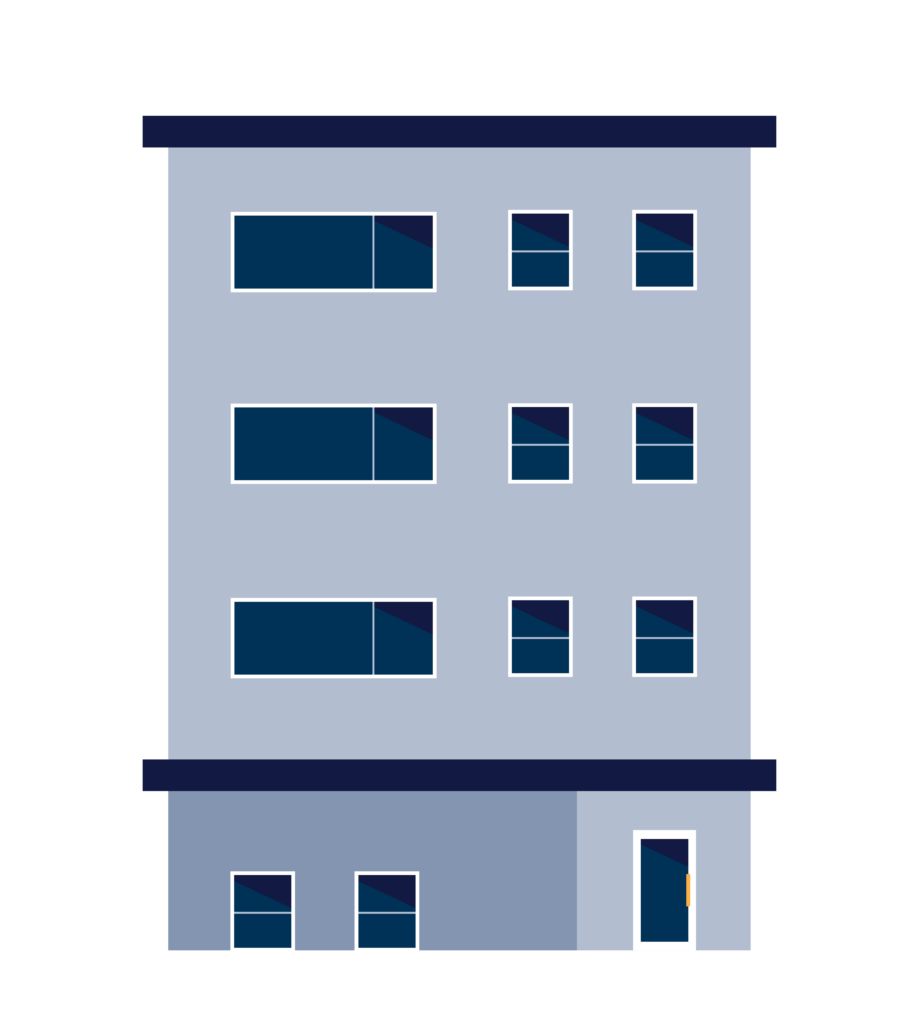 Insure Your Belongings
When thinking about renters insurance and insuring your belongings you might be surprised at how much stuff you actually have. Think about all the clothes, toys, electronics, sporting equipment and other personal items you would need to replace in the event of a fire, theft or water damage. Insurance covers more than just expensive items like appliances, furniture and TV's.
Many students move away from home for the first time and are not aware that they should have coverage on their personal belongings. Sometimes the perception is that "My landlord's insurance company will cover me – I don't need to insure what little I have – My parent's home insurance will cover me". Your landlord's insurance will not cover your personal property in any of the above scenarios. Likewise, your landlord's insurance policy is unlikely to pay for any renovations or modifications you have made. Replacing everything that you own can quickly add up. Insurance will replace or repair pots & pans, dishware, clothes and most other household items. Although you may think that your personal possessions may have very little value, replacing everything would not be cheap. Apartment Insurance will help you rebuild your life after a loss.
To Cope With Your Other Needs After A Loss
Imagine a fire in the building you were renting and you were forced to leave until the damage was repaired. There are a lot of unexpected expenses that come into play when your home is destroyed. Where would you stay? Would you dine out every day? What are the other extra costs that you would incur by not having a place to stay? Additional Living Expense is included in your Tenants Insurance Policy, which pays for any necessary expenses while your building is being repaired. Living expenses such as moving costs, hotel bills and restaurant meals would be included. This coverage is subject to the limits on your Tenants Insurance Policy.
To Protect You In The Event Of A Lawsuit
Accidents happen. Liability coverage is also included which provides coverage if you are negligent and are sued. Tenants are responsible for others who live or visit and the harm they cause to any part of their building. If you leave the stove on or forget to shut off the kitchen taps this can result in a lot of damage to the building and you can be sued for those damages. You may be held responsible for the cost of not only the contents of your own apartment but also to other tenants' contents. Imagine someone suing you for slipping and falling in your apartment. As a result the cost of the injured person's medical bills, pain and suffering would be your responsibility. In the event of a lawsuit Tenants Insurance protects you and your family.
A standard Tenants Insurance policy provides coverage, up to $1 million in the event of a successful lawsuit. This type of coverage is called Liability Insurance. The cost to defend the lawsuit is also covered within this limit. At Guild Insurance Group, we can provide you with $2 million and $5 million Liability Insurance options with your Tenants Insurance Policy.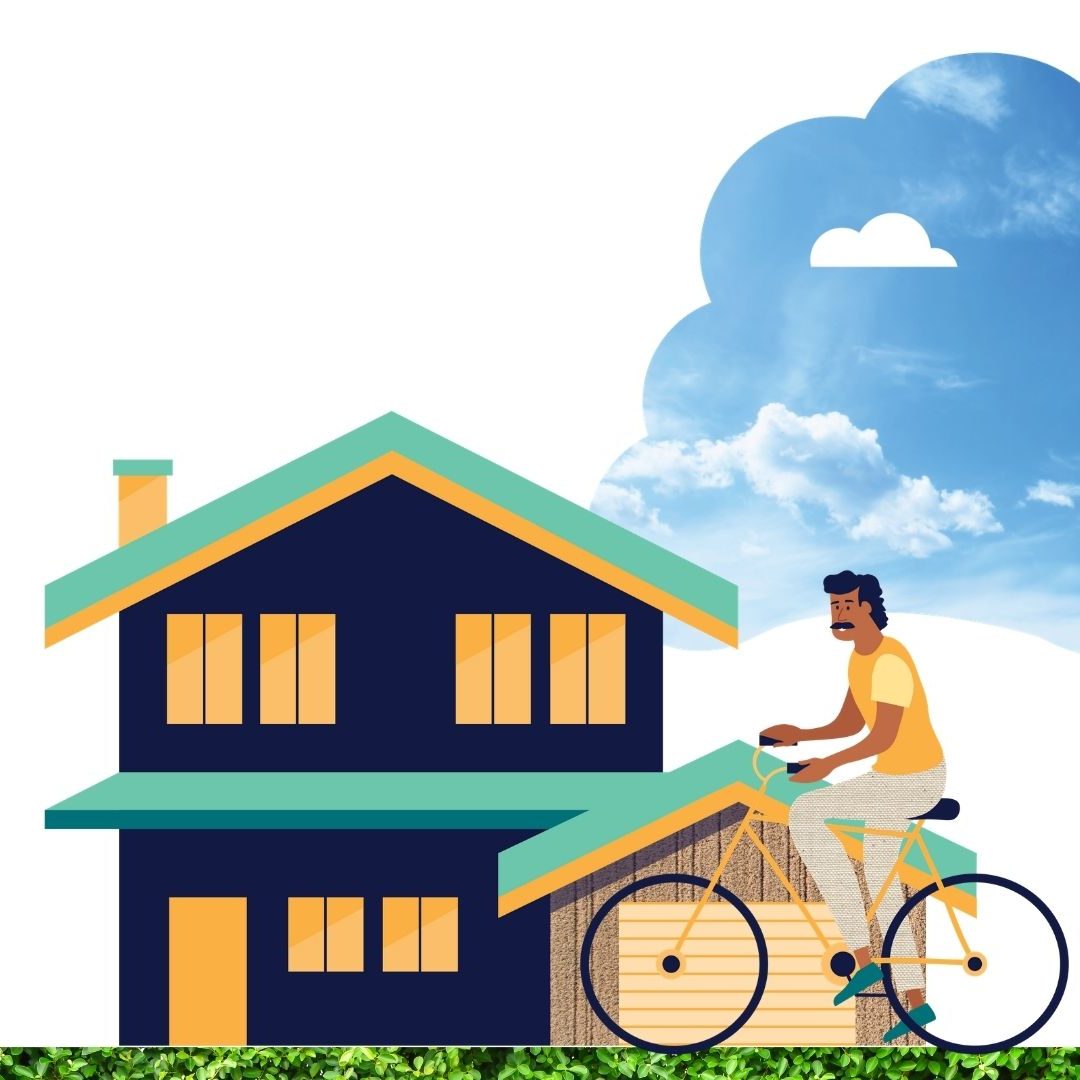 Why You Need Renters Insurance
Are you renting an apartment, house, condo, or any other property that you do not own? If so, you need renters insurance. Also known as tenant insurance or apartment insurance, this type of coverage protects you and your possessions from potential catastrophe. Many Canadian tenants are vulnerable by not obtaining renters insurance.
Indeed, Statistics Canada indicates that less than 50% of all tenants across Canada don't currently have renters insurance. In some cases, these individuals might just be postponing the purchase of tenant coverage. In other cases, they may misunderstand what a landlord's property insurance policy covers.
Either way, not having renters insurance as a renter in Canada is a significant risk. Here are a few reasons why.
Your landlord's policy doesn't cover your belongings
When you buy a home, you get homeowner's insurance. This kind of policy protects both the physical structure of your residence and the belongings within. As a renter, you aren't responsible for insuring the structure itself. Whether the rental is in an apartment building or a full house, your landlord likely has the policy to cover the physical structure. This policy should also extend to large items such as the boiler and appliances. What the landlord's policy won't cover, though, is your personal belongings. Living in a rental property without tenant insurance means you have no protection for your furniture, electronics, jewellery or other valuables. A renters insurance policy will protect these items in case of fire, flooding, or other disasters.
You need liability insurance
Any plans for having guests in your rental? Do you have a pet—especially a dog? Do you need to call an electrician or plumber for a repair? You need liability insurance. If someone gets hurt in or near your home you are technically responsible. It doesn't matter if the injury is the result of slipping and falling on the kitchen floor or getting bitten by the dog. You could face a lawsuit for the injury. Renters insurance includes liability coverage, which shields you from legal costs, medical costs, and other related expenses.
You need a backup plan
Say a fire sweeps through your rental house and destroys many of your possessions. Without renters insurance, you would have to pay to replace your possessions and find a new place to live. At the very least, you'd need a place to stay while the landlord has the house repaired. Tenant insurance includes coverage for alternative living expenses in the case of a fire or similar disaster.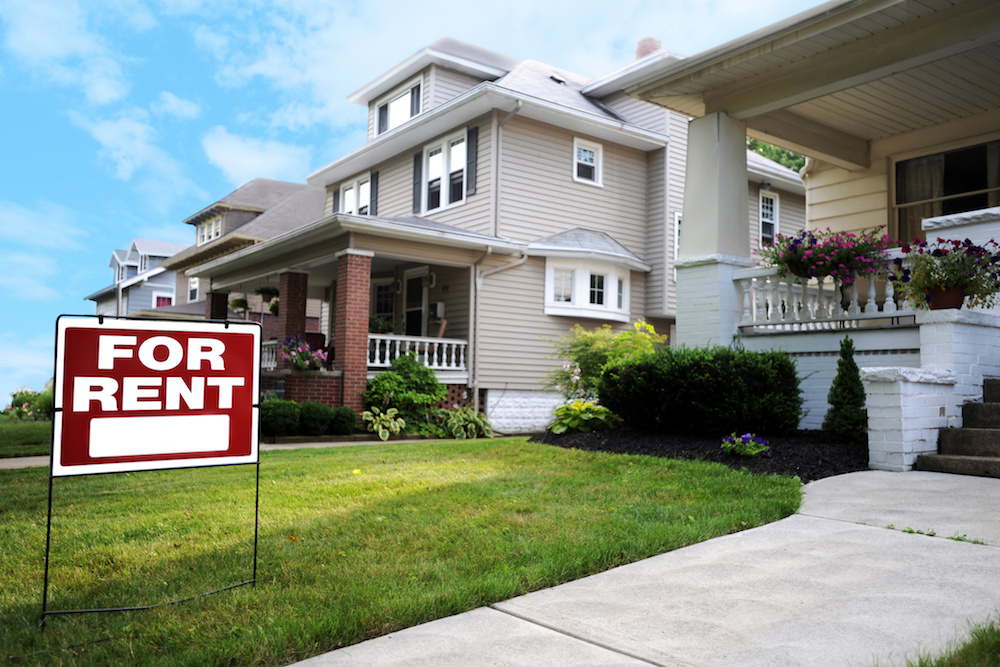 What Happens If I Don't Have Renter's Insurance?
The first point that is important to make is that you probably aren't violating any laws by not having renters insurance. You aren't legally required to have renters insurance, just like homeowners aren't legally required to purchase homeowners insurance.
However, just because there is not a law for you to follow doesn't mean you should consider—or even can consider—ditching your renter's insurance policy.
One big reason that you need renters insurance is to appease your landlord. Renters insurance is often called 'tenants insurance'. A term that underlines the importance of this type of coverage to the landlord/tenant relationship. Landlords will typically have insurance policies for the properties they own and manage. These policies provide the landlord with coverage in cases where there is damage to the building or where someone holds the landlord responsible for an injury. In other words, they aren't so different in the types of coverage they provide than a tenants insurance policy.
The obvious question here is about why tenants need to buy coverage if their landlords already have it.
The answer is that a landlord's insurance policy is designed to cover the landlord and their property. In other words, you—the renter—is not covered at all. You only have coverage if you purchase renters/tenant insurance—hence the importance of obtaining it every time you rent a property.
To understand what happens if you don't have renters insurance, let's return to the hypothetical fire scenario mentioned above. You are living in an apartment building, and the building catches fire. You make it to safety yourself, but you lose all your belongings in the blaze. What do you do?
The answer is there isn't much you can do. You have no coverage for your personal property, which means those items are gone. You have no way of getting reimbursed for them and will now be responsible for the cost of replacing them. With renters insurance, you could have replacement cost coverage. Without renters insurance, you have no recourse for recovering what was lost. Your landlord will file a claim on his or her insurance policy and use the money to make repairs and renovations. However, this policy does not extend to your personal belongings in any way.
What Does Renters Insurance Cover?
Let's start here, with the actual 'what' and 'why' of renters insurance coverage. What exactly does this type of insurance cover?
Think of renters insurance as the renters equal to homeowner's insurance. Like home insurance, a renters insurance policy will typically be multi-faceted. Offering liability coverage, protection for your belongings, and even additional living expenses if your rental should become temporarily unlivable.
For instance, if a visitor slips and falls in your apartment and decides to sue you for their injury, your renter's insurance policy would shield you from liability. Liability coverage would also help to cover any damage to the building caused by you or your guests.
Personal property coverage is also included in renters insurance policies and covers your furniture, clothing, electronics, and any other belongings you have in the rental. If the building were to catch fire and your belongings were destroyed, your renter's insurance would help pay to replace those losses. On the same note, if the fire left your rental unliveable, your renter's insurance policy would cover hotel costs. Other temporary living expenses would also be covered until you could find a new permanent living situation.
Now, let's complicate matters further and say that your actions or negligence caused the fire in the first place. With a tenants insurance policy, you could have fallen back on your liability coverage to pay for building damage, injuries to other tenants, and other costs. Without tenants insurance, you are on the hook to cover the costs. You will likely find yourself on the defense side of many lawsuits.
Bottom Line: You Need Renters Insurance
The message here should be simple: you need renters insurance. With it, your belongings are protected, and you are shielded from crushing legal liability. Without it, you could be on the hook for thousands of dollars in replacement of your personal property. Damage to the building, and injuries of fellow tenants. Given a choice between these scenarios, you should want to purchase tenants insurance coverage.
The good news is that your landlord probably will not let you get away without having renters insurance anyway. Indeed, most landlords require their tenants to purchase renters insurance before moving in. There are numerous reasons that this status quo exists. If a tenant damages a landlord's building and has no renters insurance, the landlord must file his or her own insurance claim—and pay the deductible! If the tenant has renters insurance, it can at least cover the landlord's deductible, if not the full extent of the damage.
Regarding liability, there is always a chance that someone hurt in a tenants unit will try to blame the landlord. Renters insurance protects against an injured person's medical costs. The likelihood of that person filing a lawsuit against the landlord is substantially reduced.
Ultimately, asking questions like 'What happens if I don't have renters insurance?' is a worthwhile way to learn more about this type of coverage and why it matters. Trying to move forward with a rental without renters insurance, is reckless at best. If you are renting a property and want to protect yourself from personal property losses and legal liability, tenants/renters insurance is the type of coverage you must have.
Renter's Insurance vs. House Insurance
No matter your current living situation—whether you own a house or rent an apartment—it is vital to shield yourself from any risks with the property insurance coverage. If you are a tenant and are renting a property that belongs to someone else, renter's insurance is likely the best type of coverage for your situation.
If you own a house, then it is essential to have house insurance. What is the difference between these two types of property insurance, you may ask? In this article, we will explore the renter's insurance vs. house insurance discussion by comparing and contrasting a standard renter's insurance policy with a standard homeowner's insurance policy.
What Are These Types of Coverages?
Let's start with some basic definition. House insurance is designed to protect both your home and its contents from most risks. If your house were to burn to the ground or be ransacked by a burglar, your insurance policy would cover those damages.
A house insurance policy, depending on how it is written, may include the replacement cost of lost or damaged belongings. This policy usually underwrites repairs or replacements for property damaged in the incident, additional living expenses (such as hotel rooms or other temporary living arrangements during the repair of your home), and more.
Renter's insurance (often referred to as 'tenant insurance') is slightly different. While this type of insurance is sometimes thought of as 'home insurance for tenants,' it is fundamentally different in one significant way.
House insurance coverage protects both the building, including attached structures such as garages or granny flats and the contents. A renter's insurance policy only includes personal property coverage or coverage for the tenant's belongings. It does not include any coverage of the building itself, as the tenant does not own the building and is renting it from someone else.
Are These Types of Coverages Required?
While there are differences to consider while discussing renter's insurance vs. house insurance, there are also commonalities. One of those similarities is that you likely won't be permitted to rent or own residential property without having one of these policies. Landlords will typically require all tenants to buy renter's insurance policy as part of the lease agreement.
By making sure tenants have insurance for their personal belongings, landlords essentially absolve themselves of any liability if a tenant's personal property is stolen or damaged. Landlords, meanwhile, must carry insurance to cover any damage to the building/property. Landlord's insurance is different from both renter's insurance and house insurance.
No law requires homeowners to buy house insurance. However, if you buy a home with a loan through a bank or mortgage lender, the lender will require you to insure the property fully. Since the lender technically 'owns' a percentage of the property, they can leverage it as collateral if the homeowner defaults on their mortgage.
They are protecting themselves from loss by requiring a home insurance policy. If you have enough cash to buy a house outright, you could technically go without house insurance. Of course, doing so is a significant risk and is never recommended.
What About Liability Coverage?
So far, we have focused on what types of damage or replacement costs a renter's insurance policy or house insurance policy would cover. However, while property protection is indeed the top priority for most people when it comes to purchasing insurance, another essential factor to consider is liability coverage. If a guest slips on your kitchen floor and injures themselves while visiting your home or apartment, they could potentially hold you liable and come after you for damages.
The good news is that the standard renter's insurance and house insurance policies will incorporate liability coverage. This part of the insurance policy would cover medical costs for anyone injured at your property, as well as coverage for a certain amount of legal fees or damages.
How much coverage you have in each of these areas will depend on factors such as the size/value of your home, the risks inherent in the area where you live, and the scope/value of your personal property. Working with an experienced insurance broker will help you determine how much coverage you need. To start shaping your policy, or to ask any questions concerning renter's vs. house insurance, contact Guild Insurance Group.
7 Myths About Tenants Insurance
Homeowners and car owners know they need insurance, but most renters don't bother with tenant insurance. In fact approx. half of all tenants in Canada don't have insurance to cover their personal property or liability as reported by the Insurance Bureau of Canada.
Due to the fact that tenants aren't legally obligated to carry tenants insurance, it isn't a high priority on most people's lists. Misconceptions on the cost to replace your personal property and not understanding your legal liability as a tenant seems to be the basis for these decisions.
Below we have tried to outline some of the most common myths about tenant insurance, and how knowing the facts could save you thousands of dollars.
Myth 1: It's not worth the time and costs too much money
Reality: Your Tenants Insurance policy can be purchased online with our DIY Tenants Insurance. After answering a few qualifying questions you will have the insurance coverage you require, paid for and emailed to you all in real-time. Our DIY Tenants Insurance process gives you the ability to purchase our policy online, with all the benefits of having a professional insurance broker at your side along the way and after the purchase.
The cost of the average DIY Tenants Insurance policy ranges from $15-$18 per month or $180-$220 per year.
Myth 2: I don't have that much stuff so I don't need tenant insurance
Reality: Most people don't realize the value of the stuff they own. Furniture, clothing, electronics, sheets, dishes, skis, bikes, towels, kids toys…the cost to replace this list will be much higher than you think. The numbers start to add up really quickly once you start to calculate the costs of buying these items new.
A Tenants Insurance policy typically costs a few hundred dollars per year. In comparison to the tens of thousands, it takes to replace your stuff, having an insurance policy provides great value.
Myth 3: My landlords policy will cover me
Reality: This is, perhaps, one of the most common statements about Renters Insurance. There is a false belief out there that if you are renting a space — whether a house, condo or apartment that the owner of that property is going to take care of them if something happens to the building.
The truth of the matter is your landlord's policy only covers damage to the building, not the tenant's personal belongings. If you have proper Renters Insurance coverage you will be covered. However, if you are renting a property and are uninsured, those costs will come out of your own pocket.
Myth 4: I'm just a renter. Damage to my apartment isn't my responsibility
Reality: Another common myth is that, as a renter, any damage to the property or unintentional harm to a visitor of your home is not your responsibility. After all, you don't own the property right?
Consider this scenario: If you accidentally left your tap running on your bathtub, which caused flooding to your unit and the someone below, it may be your responsibility to cover the damages, not the building owner. Damage deposits are not designed for these types of accidental damages. The tenant below and the building owner may pursue legal action.
Myth 5: It will never happen to me. I'll stay with friends or family if it does.
Reality: Nobody ever thinks it will happen to them — until it does. But when it does and you lose everything in a fire, you would be temporarily without a home.
Could you afford to furnish and rent a temporary home or stay in a hotel for several months? Where would you go? What if your friends and family had to evacuate as well? Would your ability to work be affected? Your pet? Your kids?
If you think of something like this happening from a personal view, it really brings into perspective how important additional living expense coverage is on your Renters Insurance policy. This coverage limit needs to factor in a long-term stay outside of your home as well as making sure you can get back on your feet as quickly as possible.
Myth 6: My landlord will reimburse me if I'm forced to move out temporarily.
Reality: If you had to move out while your unit is being repaired because of a fire or a water leak, the additional cost that comes with spending potentially months in a fully furnished apartment, or hotel is not the responsibility of your landlord. If you were uninsured you might be reliant on family, friends or charitable donations.
Your Renters Insurance policy provides the coverage you need to replace or repair your stuff lost or destroyed by water damage, windstorm, fire, smoke or theft.
Myth 7: The basic coverage I have will be "Good Enough"
Reality: Some renters do have insurance, but do you have the right coverage limits to replace all your stuff?
Most people don't have a detailed list of everything they own. We can provide you with resources to calculate the value of the stuff you own and figure out what coverage limits you need to replace or repair everything.
If $10,000 sounds like a lot of money, consider how many clothes you own and how much you pay for clothing. That same $10,000 won't last long if you needed to replace all your clothes if you were to lose them all in a fire.
Please complete the form below for a quote.