We offer personal insurance products such as home, tenants, condo, travel and seasonal insurance. Purchasing your personal insurance plan is one of the most important insurance decisions you will ever make.
If you're just starting out with your first home purchase or rental apartment or maybe you purchased a condo we have the personal insurance policy that's right for you.
Home Insurance
Your biggest investment and most valuable material possession is probably your home. It is also a place where you, your family and your friends meet, where memories are made and a place where you can enjoy the view.
No matter if you rent or own your home, it's important to have the right property insurance to protect your belongings and your investments. Making sure you have the right property insurance covering your most valuable possessions is what Guild Insurance Group is here to help you with.
Tenants Insurance
It doesn't matter if you're renting a home, apartment or a suite in a high-rise building, we have the right Tenants Insurance policy for you. Learn more about Tenants Insurance.
With our DIY Tenants Insurance online you can purchase your policy online and within a few clicks, your new policy will be sent straight to your email inbox.
Condo Insurance
Before purchasing the proper condo insurance, knowing your specific condo type is crucial. There are a couple of different types of rental agreements or condo ownerships to be aware of, Bare Land Condominium or Life Lease. Learn more about Condo Insurance.
How Personal Insurance Can Protect You
Personal Property Insurance
Interior furnishings is normally the first thing that comes to mind when you hear contents insurance. Add in the cost to replace your clothing, jewellery, electronics and anything else that may be of value to you. It may add up to more than you were expecting, but you will know the cost to replace everything that means so much to you. The team at Guild Insurance Group will assist you in evaluating your insurance needs and help you customize your insurance so that you have the protection that you need.
Liability
Liability insurance is one of the most important features of any of your personal insurance policies. Should you cause damage to a neighbouring property or someone else, you are covered for medical expenses and or repair. If someone accidentally slipped and fell on your front steps it could result in injuries and a large cost; your policy will pay for that or any other losses from that event.
Flood Coverage, Water Damage, Sewer
This is an optional coverage on personal insurance policies. Although you may or may not currently have this coverage on your policy, knowing the option is available is a key way to ensure you're not exposing yourself to a risk.
Additional Living Expenses
If your home, rental home or condo is not able to be lived in because of damage from a loss, additional living expense coverage will cover the cost of alternative living arrangements. Your policy would even cover the cost of some meals while you try and get your life back in order.
Claims
When you buy personal insurance, such as home, tenants or condo insurance your hope is to never need to use it. In the event, you need to make a personal insurance claim we are always here to help you get through the process. Learn more about the claims-making process.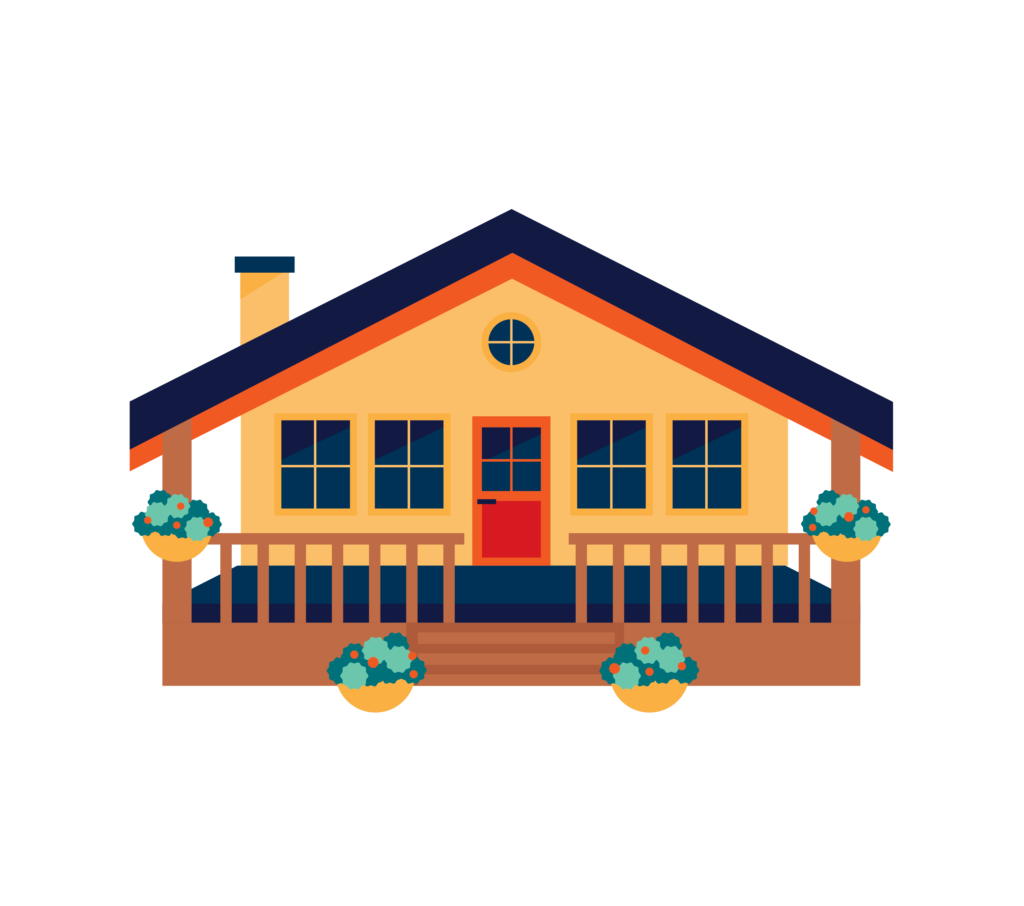 Seasonal Home Insurance
Most of us look forward to escaping the hustle and bustle of the everyday work week by heading to the lake. Your "home away from home" may be used year-round or it may be a place to go during the spring and summer.
We can insure your seasonal home or cottage separately or by adding it as a second property to your home insurance policy. Don't forget about your dock! It needs to be insured under your seasonal location!
Rental Insurance
You have decided to become a landlord and rent out your home. It is important to have rental insurance coverage to protect your investment in the event of a loss.
Some rental insurance policies do not cover damage caused by tenant vandalism. This coverage many landlords find important to have.
Sometimes the unexpected occurs, a fire or a pipe bursts and your tenants have to move out while the renovations take place.
If your tenants cannot live there due to the claim, they will not be paying the monthly rent. Rental Income protection can be purchased to ensure you receive your monthly rental income due to an insured loss.
DND Military Insurance Program
Guild Insurance Group, in partnership with Peace Hills Insurance, is pleased to offer a package specifically suited to military personnel. PMQ discounts of up to 50% are available on tenant policies for CFB Shilo.
Active and retired military personnel residing outside of CFB Shilo could save 10% on their home, condo or tenant insurance.
Give us a call today at 1-866-277-4949 or click GET A QUOTE for more information on the DND Military Insurance Program advantages.
Please complete the form below for a quote.

Getting the claim going was not too bad. Talked to several claims people and at the end did not need to file a claim and...
Amy was fantastic, patient and took time to explain property insurance to a first time home buyer. I had a great experience
We've been with Guild Insurance for all our home and vehicle insurance needs for many years. Excellent service and very friendly and knowledgeable staff.
Great people ,answered all my questions and got me plated and on the road in 15 mins
I was given quick promt service, even though it was very busy in there
3 months ago
Jocelyn Penner