ORV & Snowmobile Insurance
Enjoy a stress-free ride over kilometres of beautiful Manitoba trails knowing you are protected by the Guild Insurance full range ORV Insurance.
Offering extremely competitive pricing and exceptional customer service, we will do our very best to ensure your ORV Insurance package meets your needs.
The last 3 Guild customers who purchased one of our new sled insurance packages saved on average
$400
How Do I Purchase?
Coverage Highlights
Replacement Cost Endorsement on brand-new snowmobiles and ATVs
15% Discount for riders that are 50 years of age or over
10% Safe Rider Discount for snowmobiles only (if Snopass is purchased and the rider is claim-free/traffic-conviction free)
5% Snowmobile Safety Course Discount (discount applied when snowmobile safety course card is presented – available through snoman.mb.ca)
Application Guidelines
No vehicle inspection required

Replacement Cost coverage on brand-new machines

Pro-rata cancellation if unit traded in and a new one added (bill of sale must be provided

Minimum of at least 90% of the unit's depreciated value must be insured

Includes up to $1,000 for salvage recovery costs

Surcharges may apply for previous traffic convictions or claims
Your choice of deductible: $1,000, $750, or $500

Coverage is on All Perils form (excluding any liability insurance) and is subject to the applicable deductible as well as the depreciated value at time of loss

Short-rate cancellation if unit is sold (bill of sale must be provided)

Includes breaking through ice and sinking in muskeg

Includes up to $2,000 for accessories

Applications can be accepted online; coverage is in effect once full payment is received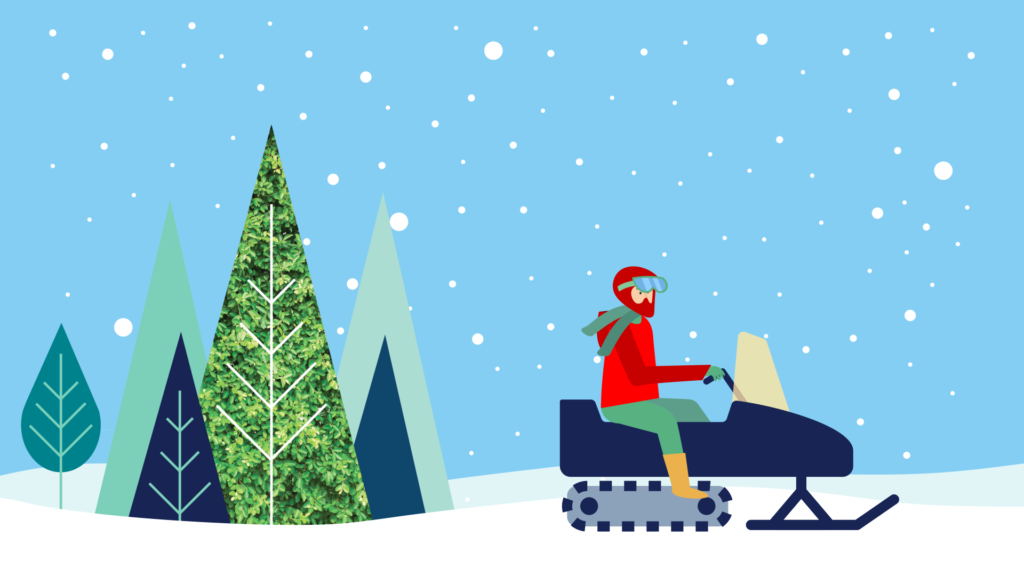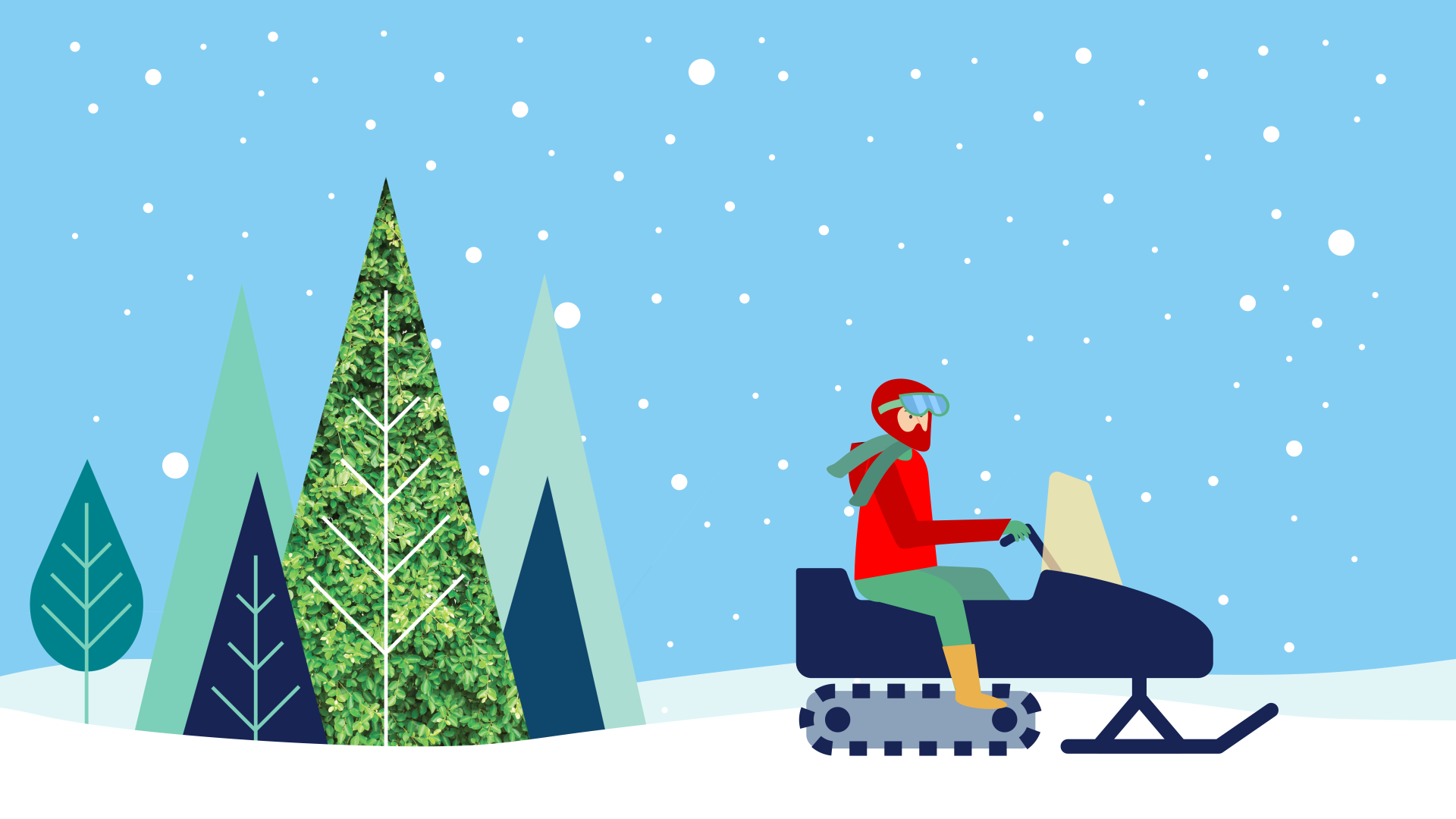 ORV & Snowmobile Accident Prevention
Riding an ATV, snowmobile or another off-road vehicle (ORV) can be a fun outdoor experience. Before you hit the trails, make sure safety is part of the plan. Off-road vehicles should be operated using proper techniques and procedures to prevent serious injury or death.
For fun and safe recreation on an ORV or snowmobile, be sure to follow these safety tips: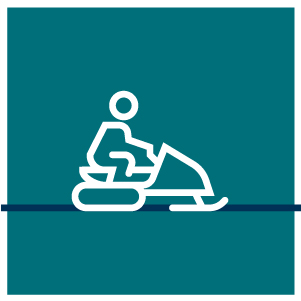 Keep the trails safe and fun for everyone – snowmobile drivers should always be over 16 and wearing an appropriate helmet.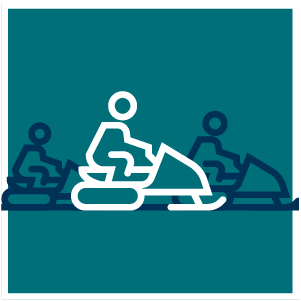 Ride safely and remember – online one rider at a time unless your vehicle is designed for passengers.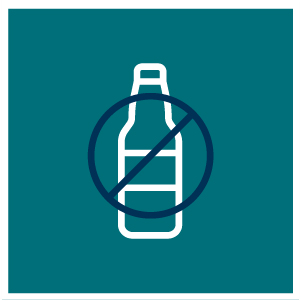 Never drink and ride – find another way home. Stay safe.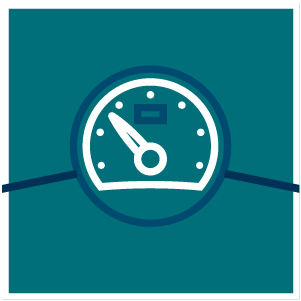 Prevent accidents by staying on the trails and riding at a safe speed – you don't know what might be under the snow.
ORV & Snowmobile Theft Prevention Tips
Follow these theft prevention tips to keep your outdoor recreation equipment safe and sound, and ready for your next Manitoba adventure.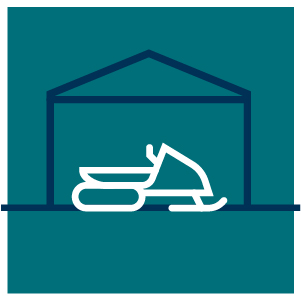 Store your ORV in a secure garage or other permanent structure to prevent theft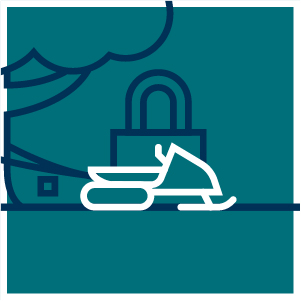 Don't have an enclosed structure to store it in? Prevent theft by securely chaining the frame to a tree. Use a good quality chain and a lock.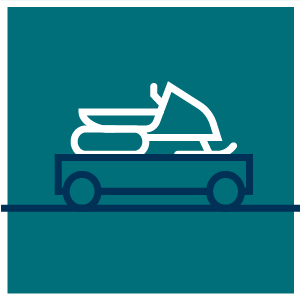 Never store your ORV on an open trailer – it's an invitation for thieves. Use open trailers for transport only.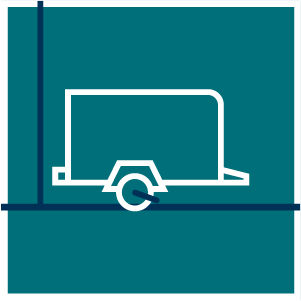 Storing your ORV in an enclosed trailer? Park it with the doors against a wall and use a wheel lock to deter thieves.
Please complete the form below for a quote.

Getting the claim going was not too bad. Talked to several claims people and at the end did not need to file a claim and...
Great people ,answered all my questions and got me plated and on the road in 15 mins
Amy was fantastic, patient and took time to explain property insurance to a first time home buyer. I had a great experience
We've been with Guild Insurance for all our home and vehicle insurance needs for many years. Excellent service and very friendly and knowledgeable staff.
I was given quick promt service, even though it was very busy in there
a month ago
Jocelyn Penner