We understand all facets of your farming operation because we have farming experience. Within our farm department, we have Agribusiness graduates, people who grew up and/or currently live on a farm and people with many years of experience working in the farming industry. This expertise is why Guild Insurance Group has become the trusted place for all your farm insurance needs.
There are a variety of farming operations out there; Livestock, Potato, Grain & Seed, Hobby Farm, Poultry just to name a few. The brokers at Guild Insurance Group understand how unique each operation is and we are here to help you take care of your insurance needs so that you can Enjoy the View.
We Know Your Farm
We know your farm is your livelihood. Keeping your farming operation running is your top priority, but you have a lot to protect. At Guild Insurance Group we understand that farm insurance coverage may be the last thing you think about and that's why we are here to help. There is no one solution that's a fit for every farmer and that's why we believe your insurance policy needs to be as flexible as your operation.
We offer a variety of farm insurance customizable enhancement options regardless of the scale and size of your farm. These options ensure you will always have the protection you need for now and in the future, allowing your insurance policy to evolve when your insurance needs change.
Let Us Worry About Your Farm Insurance
Guild Insurance Group has a number of Farm Insurance Programs specifically designed for you and your farming operation. We specialize in providing you with coverage for your agricultural business operations in a variety of farming, including Potato Farm, Livestock, Grain & Seed, Poultry and Hobby Farms. We know farms face many risks, that's why we provide you with the peace of mind knowing your farm and its assets are fully protected.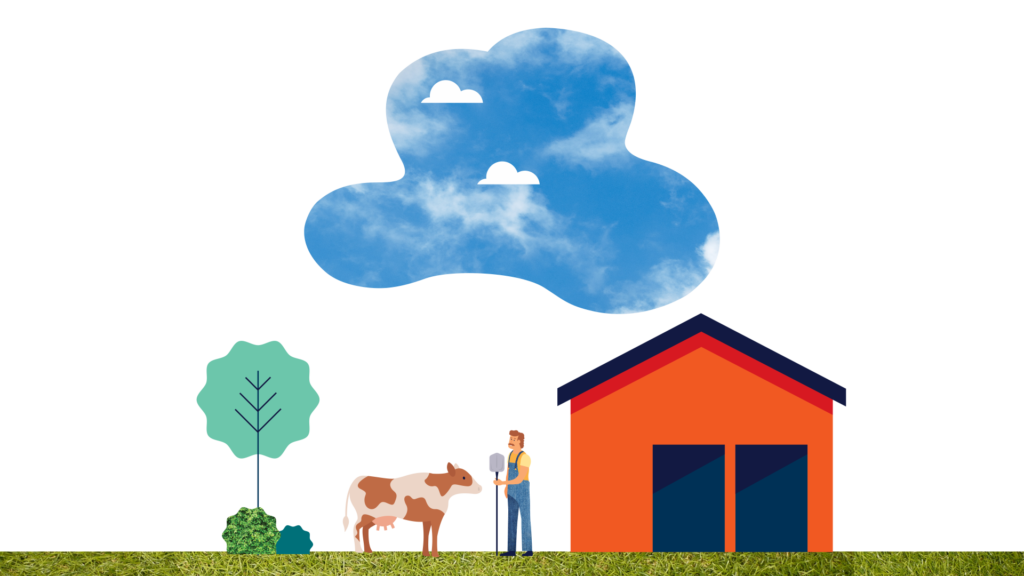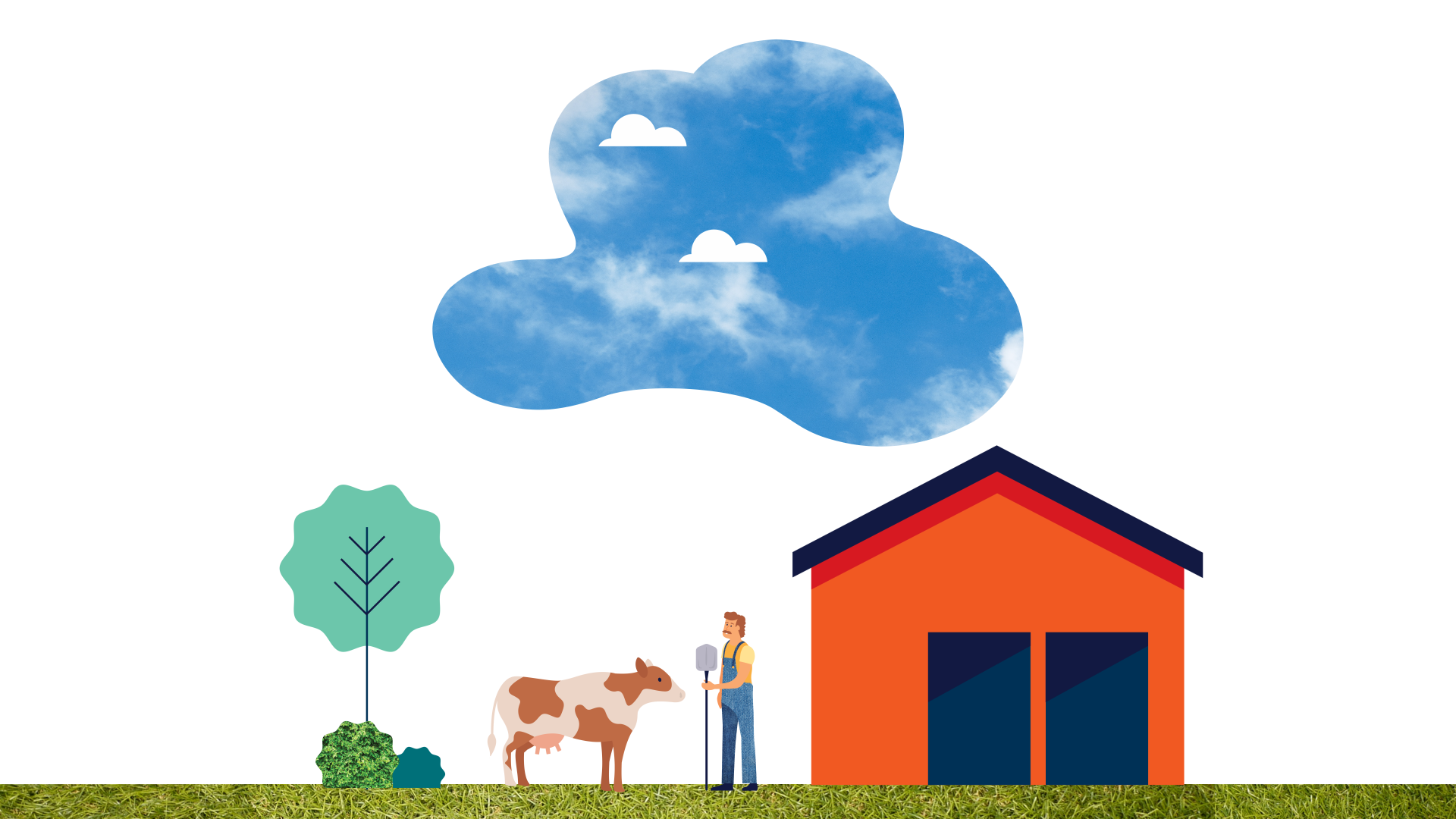 Livestock Insurance That Stands Out From The Herd
At Guild Insurance Group, it's our job to understand the importance of livestock farms, to the economy and to our local communities. Your livelihood and full-time job is livestock farming, anything from beef cattle growers to sheep, goats hogs.
Raising livestock to sell can be unpredictable and risky. That's why a solid and affordable livestock insurance policy is a necessity. We can help you protect your investment from those unexpected events and accidents that can decimate your animals and your livelihood.
We want to be your partner and supporter in helping to feed a growing community. Find out more about what our Livestock Insurance coverage has to offer. Guild Insurance Group can customize your coverage to include coverage for a farm owner's dwelling, farm building and contents, tools and farm machinery, animal mortality, as well as liability protection.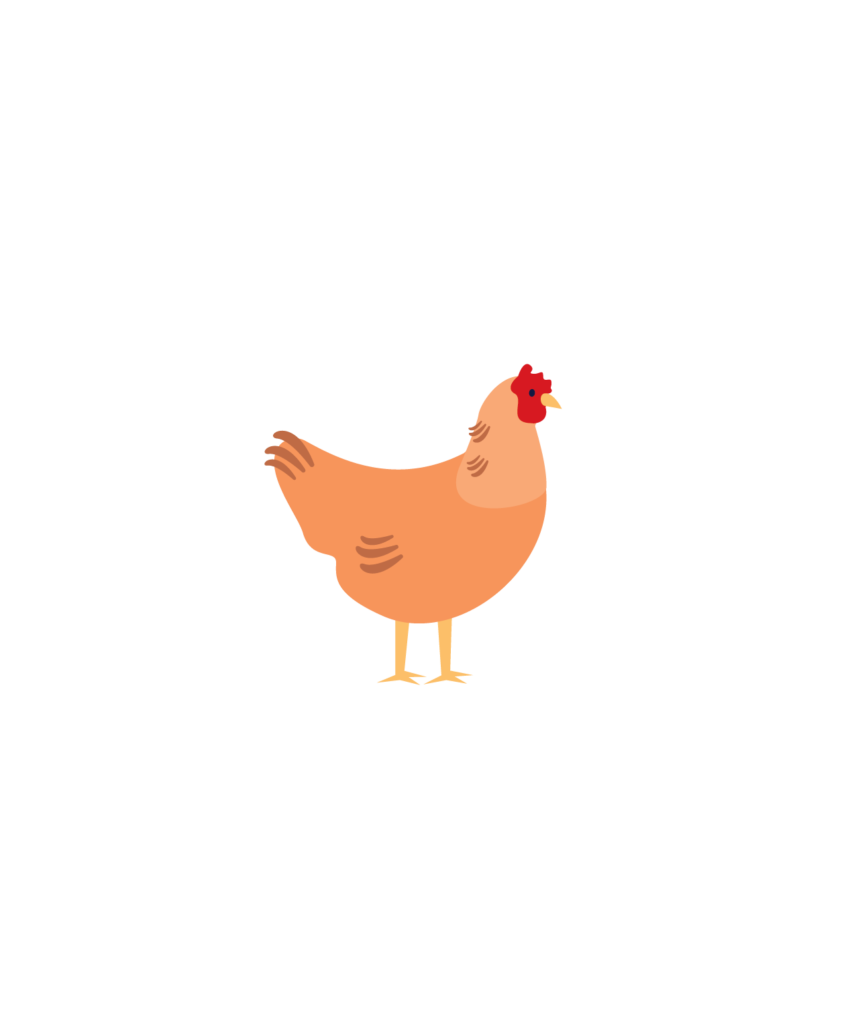 Our Poultry Insurance Is A Peck Above The Rest
A large part of the Canadian Farming landscape continues to be in Poultry and Egg production. We know it's hard to keep up with the demands of a growing Canadian landscape and the importance of technology within a poultry farm.
We can customize your Poultry Farm Insurance to include coverage for farm owner dwelling, farm buildings including poultry barn(s) and equipment, livestock, tools and machinery, as well as liability protection.
That's why we are here for you to find coverage for mechanical breakdown, electrical power interruption and customized machinery and boilers.
Connect with one of our Poultry Insurance experts today to learn more about how we can help you find coverage to protect your Poultry Farm.


Be A Head Of Above The Rest With Our Grain & Seed Insurance
At Guild Insurance Group we understand the scale, complexity and capital investment of today's mid to large grain producers. Our team of experienced farm insurance brokers realized that these producers needed a better Grain & Seed Insurance policy. We can customize your Grain & Seed Insurance coverage to include coverage for a farm owners dwelling, farm building and contents, tools and farm machinery, as well as liability protection.
The complexity, scale and capital investment of today's mid to large grain producers requires a better Grain & Seed Insurance policy. We have worked closely with our insurance partners to develop a Grain & Seed Insurance policy that will address your particular insurance requirements.
That's why we partnered with our insurance carriers to develop a Grain & Seed Insurance policy that addresses the insurance requirements you will be looking for.
Grain Dryers – Not Included With Your Farm Machinery
With harvest underway, you are busy with getting the crop in the bin. The weather doesn't always cooperate and that's why many farmers have grain dryers to speed up harvest. It's important that you have your grain dryers scheduled separately on your policy as they are not automatically included under your farm machinery.
Buying Hail Insurance Throughout The Growing Season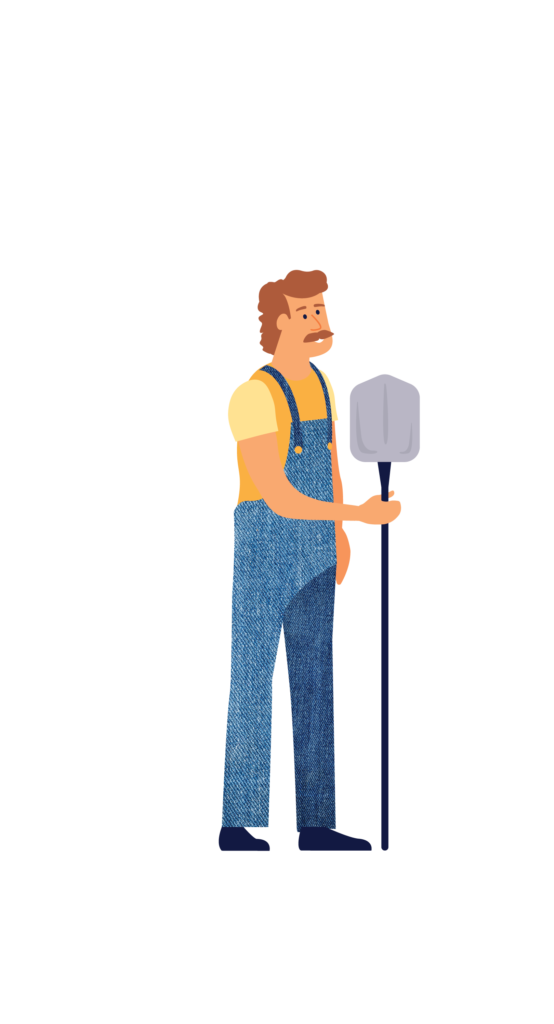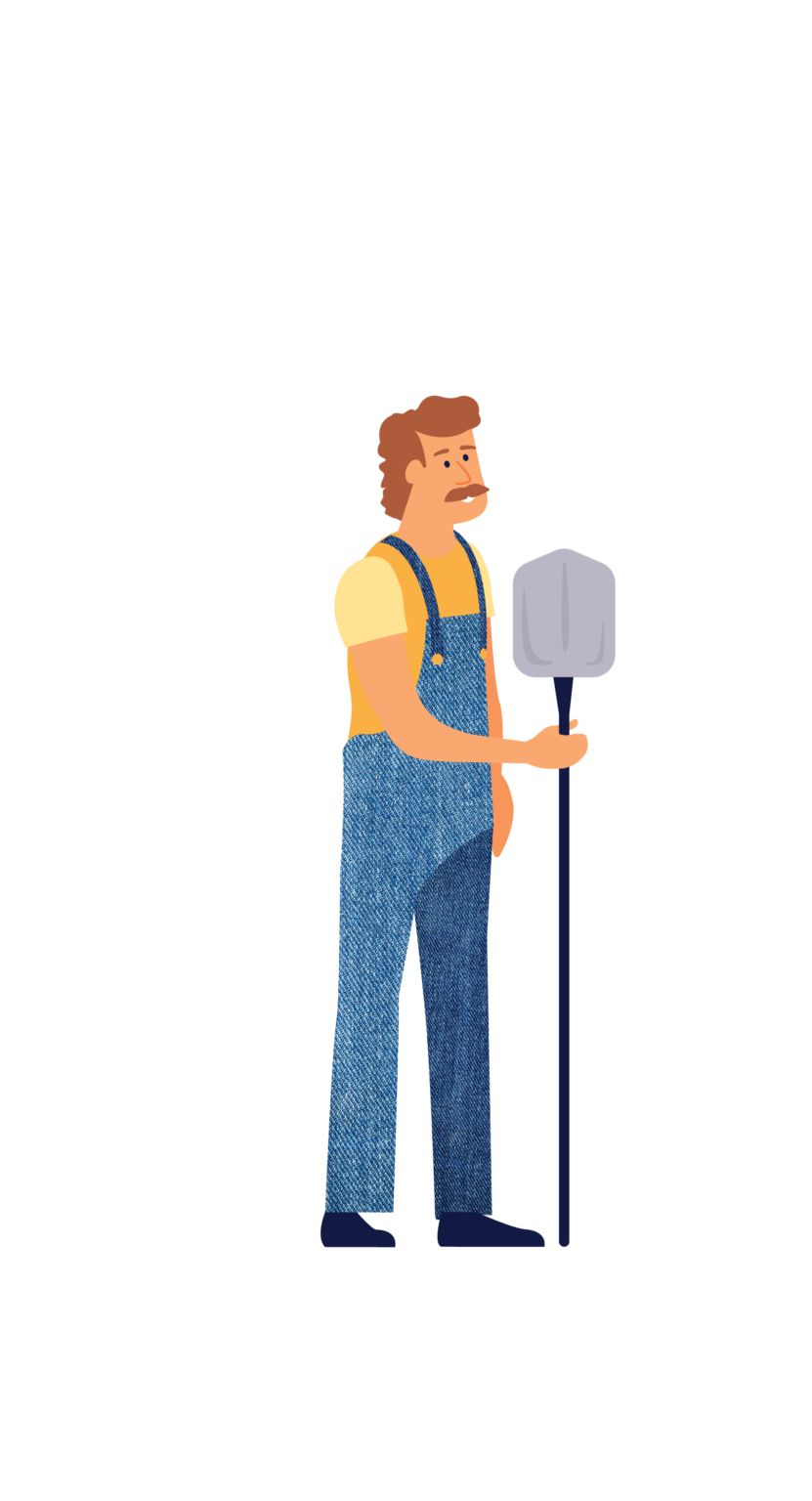 When the sun is shining and the crops are looking great. It's important to protect your investment and you can continue to buy hail insurance throughout the growing season. Call one of our offices and see what options are available for you.
We've Got The Dirt On Potato Farm Insurance
If you are a Potato Farmer, our Potato Farm Insurance package provides you with the necessary protection to keep your business flourishing and uninterrupted.
We have extensive experience in this industry, therefore, understand the complexities that are involved with this specialty crop and its very specific insurance needs.
Placing insurance through a broker with vast industry knowledge means you can be confident knowing that the recommended coverage is right for your needs.
We offer comprehensive Hail insurance at competitive rates. Our Potato Farm Insurance experts will assess your farm to provide tailored coverage solutions at a competitive price.


We Understand The Seriousness Of Hobby Farm Insurance
If you're a Hobby Farmer, a standard home insurance policy might not include the unique exposures of a country property owner with an acreage.
We get to know your daily operations and develop a Hobby Farm Insurance policy that gives you the protection you need. Let one of our experienced Hobby Farm Insurance experts design and build the right Hobby Farm policy for you.
Farms of all scale and size need insurance, even hobby farms. "Hobby farms" are simply smaller than usual farms that are mostly operated for pleasure. Even if running your farm is not your primary source of income, it may be your hobby closest to heart – or a representation of all your years' worth of effort put into making something that is yours, and yours alone.
Guild Insurance Group is passionate about helping hobby farmers find insurance solutions tailored to the specific needs of their individual operations.
Hobby Farm Insurance Coverage
Hobby farm insurance is designed for farms that qualify as hobby farms. A "large garden" does not qualify as a hobby farm, as it does not include any livestock or rented land.
If you work as a hobby farmer in your free time and are unclear about what makes a home insurance policy different from a hobby farm insurance one, it's easy. While both policies protect a home or property, its contents, and the owner's liability, a home insurance policy will not cover any additional buildings you own, nor machinery/farm equipment, or any risks specific to owning an acreage or hobby farm. If you settle for a home insurance policy, you will be left with multiple exposures.
Keep in mind that while home insurance is less expensive than hobby farm insurance, cutting corners may actually cost you more in the event you have to make a claim. If you are still unsure about the difference between home insurance and farm insurance, contact Guild Insurance Group.
Hobby farm insurance includes coverage for:
Farm Livestock
Farm Buildings
Farm Contents
Produce
Machinery and Equipment
Fencing
Extra Expenses
Farmer's Liability
Finding Hobby Farm Insurance That is Right for You
You may run your hobby farm a particular way, which is fine by us. Guild Insurance Brokers & HMS Insurance Agencies believe in providing hobby farmers with the coverage they need to ensure their bottom line is looked after, because your farm is important to us – just like it is to you. That is why we will help walk you through the process of finding hobby farm insurance quotes and offer our advice on increasing coverage limits to ensure outbuildings, machinery, and farm equipment is properly covered.
When considering purchasing hobby farm insurance, ask yourself these questions:
Does my hobby farm include any outbuildings, fencing, corrals, or paddocks?
Do I own any livestock or board any horses?
Do I use any farm machinery or equipment to do operations?
Do I grow and harvest any crops?
Guild Insurance Group's insurance brokers can help you find protection that covers hobby farmers and what they love to do most. You want security, authenticity, and great protection. You will get exactly that from Guild Insurance Group.


Protect Your Crops This Growing Season With Hail Insurance
Any farmer knows, hail is one of the most expensive and unpredictable hazards mother nature has to offer. We will provide you with the best possible Crop Hail Insurance coverage in Western Canada.
At Guild Insurance Group we know hail is one of the most unpredictable and most expensive hazards mother nature has to offer. As a farmer who makes your living by relying on the weather, you are quite aware of this and the importance of a crop-hail program that provides the protection you need.
Our Crop-Hail Insurance experts are prepared to provide you with the best coverage in Western Canada.
Please complete the form below for a quote.