Guild Insurance Group can meet virtually any insurance need for any company, regardless of size. But it goes beyond that. We have dedicated advisors and risk management teams that actively work on each client's behalf to ensure competitive rates and fair resolutions. For more on our service, select one of the business insurance solutions below.
An insurance professional can be an enormous asset to your business. You know how important a good accountant or attorney can be and choosing your insurance broker should be equally important.
Our approach is built to uncover your needs not to just tell you what you need. Protecting your business and your people is our obsession and we have tailored our systems to discover the unique risks you face.
Any broker can place your business in the insurance market, but are they taking the time to find out what your risks are? Are they informing you of emerging risks and teaching you things you weren't aware of? We do.
From our industry niches in Railroad Insurance and Home Medical Equipment Retailers Insurance to our expertise in Construction Insurance, Oil and Gas Insurance and Manufacturing Insurance, to the Restaurant Insurance industry, to Realty and Non-profit risks, to Retail storefronts and many more, our teams can design a plan for your Business Insurance.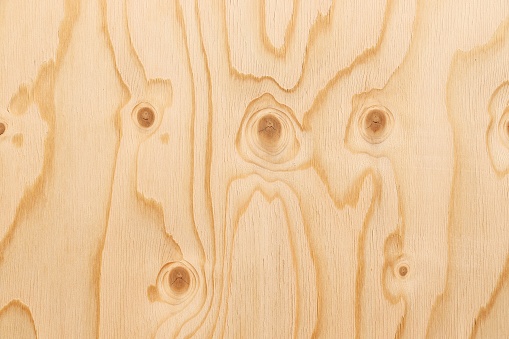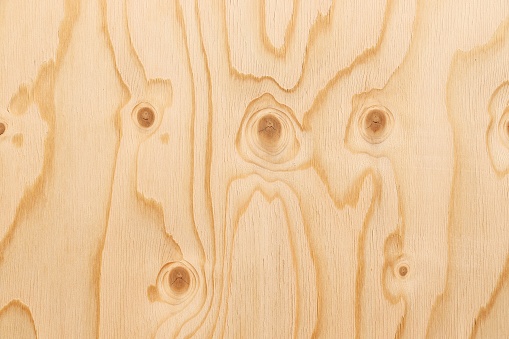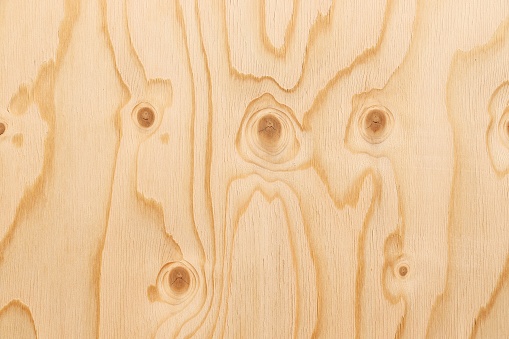 Construction Insurance
Construction is vital to our region. We rely on it to sustain and survive the infrastructure of any growing community. We need you. And to keep you protected, you need us.
Margins in construction have become increasingly thin and competition has increased. Having the appropriate coverage at the right price helps keep bids lean. Having an expert on your team to provide construction insurance coverage and surety ensures your jobs and your organizations stay prosperous. And that's something we can all build on.
Guild Insurance Group serves a wide range of construction companies, from large commercial general contractors to heavy infrastructure contractors, to independent home builders and subcontractors of all kinds. For each of these companies, we assess risk and develop programs to protect your equipment, your jobs and your workers.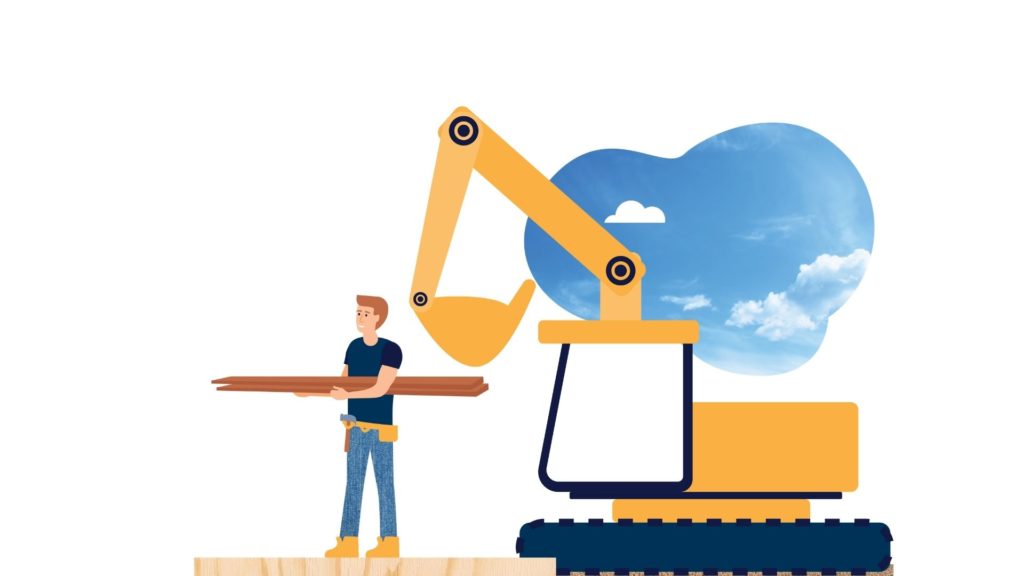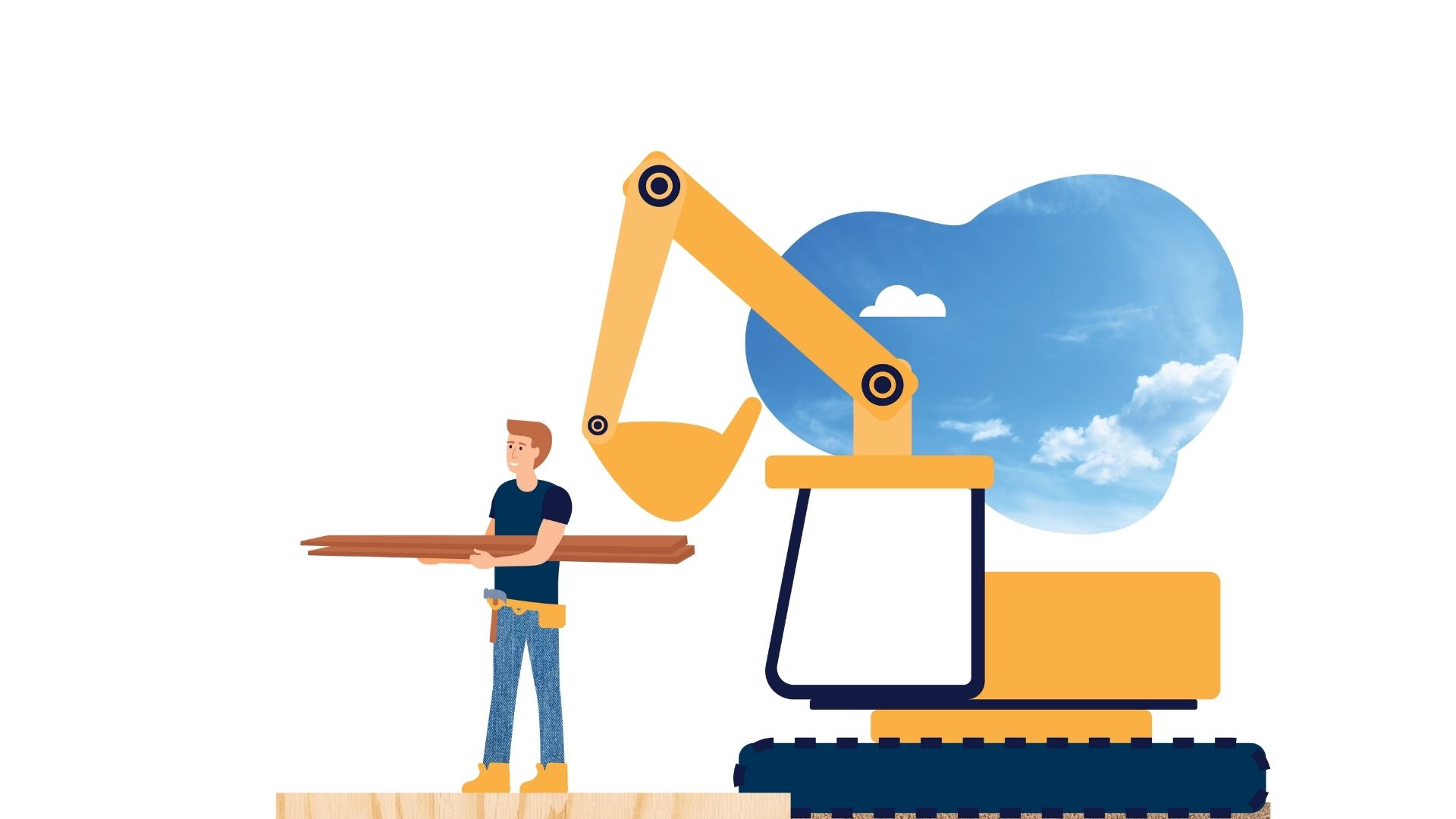 Contractors Insurance
Small contractors insurance is insurance intended for independent general contractors that do business across Canada. Typically, a business can qualify for small contractors insurance if it has one or two business owners. In most cases, general contractors operate entirely independently, as one-person ventures. They then hire subcontractors to complete specific tasks for hired construction projects. However, it is not unheard of for a contracting business to have more than one name on the masthead. How big a contracting company can be before small contractors insurance no longer applies will depend on the provider.
Small Contractors Insurance typically splits into two main categories: Property & Liability.
What's Included in Small Contractors Insurance?
As with many other types of insurance, small contractors insurance coverage typically splits into two main categories: Property and Liability.
Contractors Property Insurance
Contractors property insurance provides coverage for the assets that general contractors utilize in their day-to-day work. Such assets might include tools, equipment, building materials and more. As with other types of property coverage, the contractor will need to discuss with his or her broker to determine how much coverage is required, the deductible, and whether the policy covers actual value or replacement cost. Since the amount of coverage a contractor needs can vary from one project to the next, general contractors often purchase more property coverage than they need.
Contractors Liability Insurance
Contractors liability insurance, covers a general contractor if he or she is found legally responsible for injury or property damage. This type of coverage is crucial, for several reasons. First, general contractors do most or all their work on someone else's property, which increases the risk of property damage. Secondly, contractors and their teams (or subcontractors) work in high-risk situations, with dangerous power tools, heavy-duty equipment, and potentially hazardous worksites. Commercial General Liability Insurance can cover the cost of a broken window at a client's house but can also include medical costs and legal expenses if an employee, subcontractor, or bystander is hurt during work.
Protecting Against Risks
Protecting your business against risks isn't the only reason to have small contractors insurance. The best professionals in the skilled trades business—be they subcontractors or prospective employees—aren't likely to work for a contractor who lacks the proper insurance. Not only is entering that kind of situation a risk to them, but it also calls into question the credibility and professionalism of the contractor. A good contractors insurance policy can give your employees and your subcontractors peace of mind—not to mention your customers or clients! We bind contractor insurance in all major provinces across Canada such as Ontario, Manitoba, Saskatchewan and Alberta.
There are several other potential add-on coverages you may want to consider.
Other Options for Small Contractors Insurance
While property and liability coverage are the two main components of any small contractors insurance policy, there are also several potential add-on coverages's that you might want to consider. Below, we have listed some of the most crucial options to discuss with your broker to design a small contractors insurance policy. Your insurance broker should advise you on each of these categories. Your broker should also let you know if your carrier can provide the relevant coverage as part of your contractor's policy.
Builders Risk Insurance
This type of coverage protects builders and contractors throughout their projects. Say you are working on a project, such as a renovation of a house that you're building for a client. Ideally, you will finish the project to the client's satisfaction, get paid, and walk away happy. If your work becomes damaged before completion, this type of coverage will cover your losses. Builders risk insurance is especially important for contractors who are working on construction projects. In these situations, contractors often put up the costs for materials themselves or ask clients to pay a deposit to cover initial expenses. If your work is damaged or destroyed ahead of completion, you'd have made that investment with nothing to show for it.
Bid Bonds
If your profession involves bidding on construction jobs or other projects, then you may need this type of surety bond. A bid bond protects you if you bid on a project but are unable to perform the work. Perhaps you misunderstood the job at hand, or maybe you discovered complications with the project that made it impossible for you to tackle the task. In such a case, your bid bond will pay the difference between your bid and the closest bid from a rival contractor. This type of coverage means you aren't paying out of pocket to leave a proposal behind. In most cases, you cannot make a bid without a bid bond.
Performance bonds
Bid bonds are essentially a type of deposit that contractors make when they submit a bid. Performance bonds, meanwhile, serve as a guarantee to the owner of the project that work is going to be completed based on a contract. If you finish half a job but cannot complete the work, the owner of the contract can file a claim against your performance bond. The performance bond can then compensate the client for any costs associated with your incomplete work.
Contractor's pollution insurance
This type of coverage offers special liability protection if your work should harm the environment through pollution. Polluting or poisoning the environment—be it the air, a stream, a groundwater source, or something else—is not covered under standard liability insurance.
Wrap-up liability coverage
Wrap-up insurance is intended for large contractors taking on projects with bid values of $10 million or more. It is mostly a blanket liability insurance policy that covers a contractor and all their subcontractors. Wrap-up policies can also include vehicle coverage, property insurance, and more.
Electricians, carpenters, painters, landscapers, commercial cleaners, and handymen are just a few of the people who might need small contractors insurance.
Who Needs Small Contractors Insurance?
Most of the talk in this blog has revolved around general contractors. However, a general contractor is not the only person that might need or benefit from small contractors insurance. On the contrary, some insurance providers even refer to this type of business insurance as "contractors and skilled trades insurance." Virtually any independent or small skilled trades business can qualify for coverage in this category. Electricians, carpenters, painters, landscapers, commercial cleaners, and handymen are just a few of the people who might need small contractors insurance.
Hospitality
The hospitality industry is all about comfort. Getting the right hospitality insurance for your needs to protect you and your business is our priority.
These days, it is not just about insuring your building and contents.
There are a number of different liability risks that the owners of hospitality businesses have to face. With sufficient liability insurance, it is possible to maintain the financial stability of your business. Some of the liability coverage options that are available with most hotel, motel, restaurant and bar insurance policies include:
Cyber Liability
If your company computers and data management system becomes breached, criminals may have access to the personal information of your customers. In such cases, you will be liable for offering credit protection services and you could even be faced with some harsh penalties. This type of liability insurance will protect you against any losses related to the Internet.
Employment Practices Liability
With this type of liability insurance, you will be protected from losses that are related to lawsuits that are brought against your hospitality business by disgruntled employees.
Food-borne Illness Liability
Restaurants, room service or a bar that serves food is at risk of serving food that is contaminated with salmonella, E. coli or a number of other impurities. With this type of liability coverage, you will have the financial support that you need to pay for the related medical bills, punitive damages and clean up expenses.
General Liability
This type of coverage will protect your hospitality business from property damage or injuries that guests sustain while on your business property.
Liquor Liability
Hospitality and liquor seem to go hand in hand. Whether you have a hotel that offers alcoholic beverages with room services or at the hotel bar, if your restaurant serves drinks or if you own a full-fledged bar, you will need this type of liability. You will be protected against any injuries or property damage caused by an intoxicated guest or customer.
Premises Pollution Liability
If your business is contaminated by mold spores or any other type of airborne pollutant that could cause illness, you could find yourself facing liability claims. This type of coverage will help with punitive damages, clean up and medical expenses.
All businesses in the hospitality industry, including bars, restaurants, motels and hotels encounter many risks that may result in financial hardship or even bankruptcy. It is important to be prepared for any situation.
High-profile lawsuits plague the hospitality industry every year. Make sure you are protected with the right hotel insurance or motel insurance policy.
In addition to liability coverage, a hospitality business owner should consider including the following insurance types in your hotel, bar, restaurant or motel insurance policy:
Property Insurance
Equipment Breakdown Insurance
DAS Legal Protection Insurance
Directors & Officers Insurance
Umbrella Coverage
Hospitality insurance is specific business insurance that is customized to meet the unique needs of the industry. Guild Insurance Group can help build a policy that is appropriate to meet the coverage requirements of your business.
Home Medical
If you're a retailer of Home Medical Equipment and Products then you're in the business of helping your customers enjoy greater mobility, accessibility and independence. We're in the business of making it as easy as possible for you to get insurance.
With over 30 years of experience insuring your industry and a custom insurance program underwritten by a Canadian insurer that understands your business challenges, we are worth having a look at.
We insure retail operations across the country including online and US sales. Whether it's scooter sales, equipment rentals or repairs, residential and commercial installation work or even automobile modifications our program has the ability to help you help your customers.
Bonds & Surety
Bonding Insurance
There are several instances where different types of bonds are required. The more common types of bonds are:
Licensing Bonds requested by government authorities in order to carry on certain businesses
Fidelity Bonds are used to protect a person, firm or corporation against loss by the dishonest acts of a related person i.e. employer/employee
Contractors Surety Bond: a bond facility is set up for the contractor to provide bid bonds to a project owner to guarantee to the owner the contractor is financially qualified to enter into a contract. Upon award of a contract; Performance Bonds, Labor Bonds and Material Bonds are provided by the Surety Company to guarantee that the project will be completed.
Other Bonds are available for many different individual cases. Give us a call for additional information or click the Get a Quote Now button and we will contact you.
Surety Insurance
No matter your size, whatever your trade, we'll become an extension of your team by facilitating meaningful communication among bankers, attorneys, accountants and insurance personnel. We have developed long-standing relationships with leading surety markets to help get what you need for your job.
It takes special expertise to prepare the many different bonds contractors are required to provide in the course of competing for and performing work. You want to be sure that the bonds you provide will provide the correct degree of security and fulfill the obligations of your contracts every step of the way.
Guild Insurance Group has the in-depth experience of long-standing professionals to offer contractors a complete, truly Canadian source of contract and miscellaneous surety products. We understand your exposure through long involvement in the building industry and are skilled at responding promptly and knowledgeably to your applications.
Once you establish a bonding facility, we can quickly provide any bonds you require to perform work in both Canada and the United States.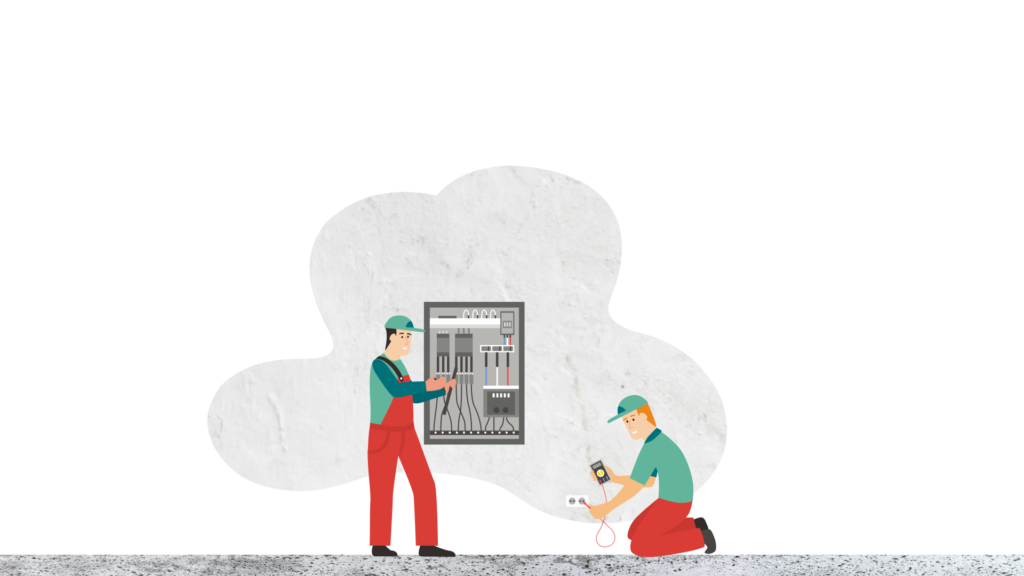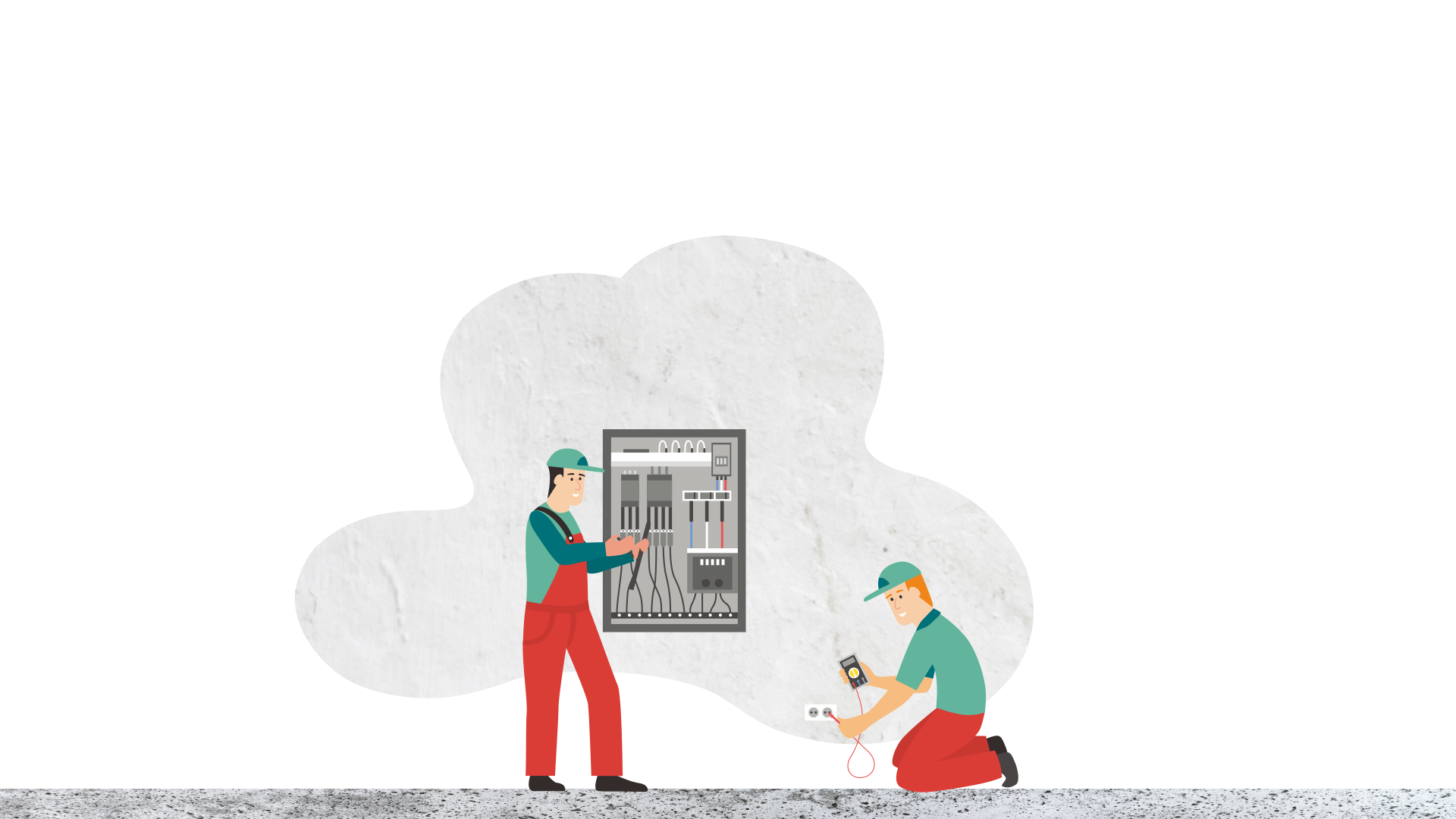 Electricians Insurance
Few trades face as many daily risks as electricians. While carpenters and plumbers provide vital services, electricians often wrangle some of the toughest and most hazardous residential or commercial tasks. This also includes the repair of high-voltage transmission lines and intricate wiring setups hidden behind walls. An essential part of running an electric business is managing risk and liability.
As an electrician in Manitoba, you know that just because the job is done doesn't mean your risk disappears. After all, there is plenty of liability to go around in electrical work. Your customers put a lot of money into repairs and renovations that they hire you to do, they're also concerned about their own protection. Making sure you have electricians insurance builds your reputation with current and potential customers.
Why Do I Need Electricians Insurance Coverage?
You and your employees need electricians insurance to protect yourselves beyond the job site. You must also guard against future claims of property damage stemming from your work. Electricians insurance covers all these areas, incorporating multiple insurance components into one policy tailor-made for this industry.
In the event of an unexpected loss, you will need to get your business back in business and that's where Electricians Insurance comes in. You may think that an off-the-shelf policy with general liability covers your needs as an electrician, but our electrician's insurance is customized specifically for you to offer full protection.
Understanding Electricians Insurance
CGL or Commercial General liability insurance is often the first and most important consideration for an electrical contractor. It ensures your work will be protected against claims in the future should something go wrong. In addition to being a nice-to-have, it is often a requirement for work. For example, if a client hires you for a large project you will need proof of insurance to get a permit.
If you want a policy that can offer full protection, extensions to your electrician's insurance commercial general liability coverage are an ideal solution. If you employ others, insurance that helps to pay for workers compensation claims is an important tool to have. So is a "Business Owner's Policy," or BOP. These policies extend your coverage to any buildings the business uses.
This includes your office, along with the company's real property, i.e. tools and equipment. Insuring your premises and your employees helps protect your business from the consequences of unexpected developments, like a workplace accident.
Another very important coverage included within our electrician's insurance policy is an installation floater. An installation floater covers your materials, equipment and supplies used for installation while on your customer's premises or while in transit.
There's, even more, to consider when it comes to electricians insurance. Do you own any commercial equipment? If so, you will need an equipment coverage limit to protect against any threats to this vital equipment owned by your business.
Looking at CGL insurance, commercial general liability insurance, BOPs, and additional coverage options. It's easy to see electricians insurance is not just one policy but many smaller policies that protect your electric business.
With experience in electrician insurance, we assess your business's insurance requirements and provide an in-depth insurance policy. Contact us online or call us today for prompt, professional assistance for your electrical industry insurance needs.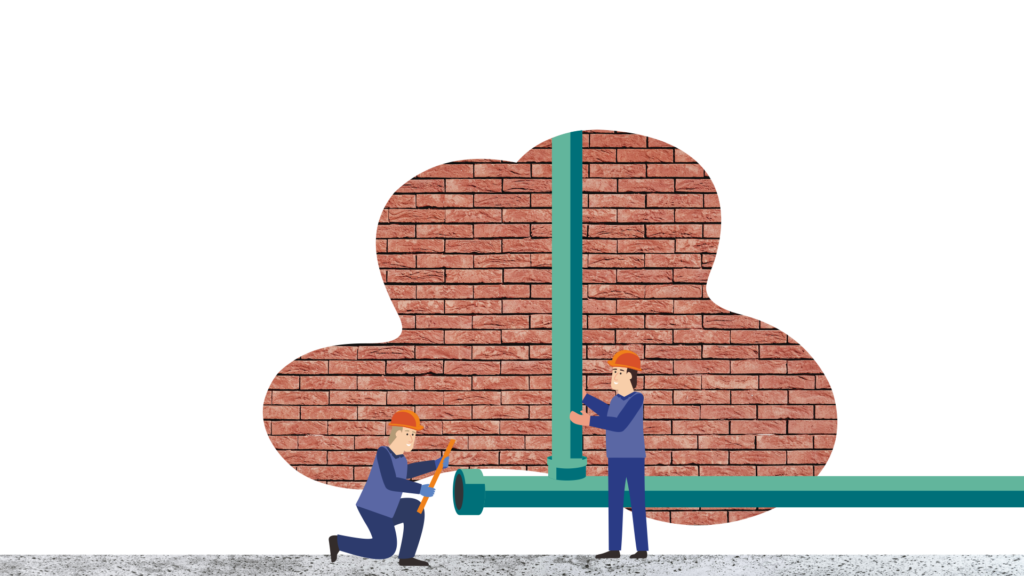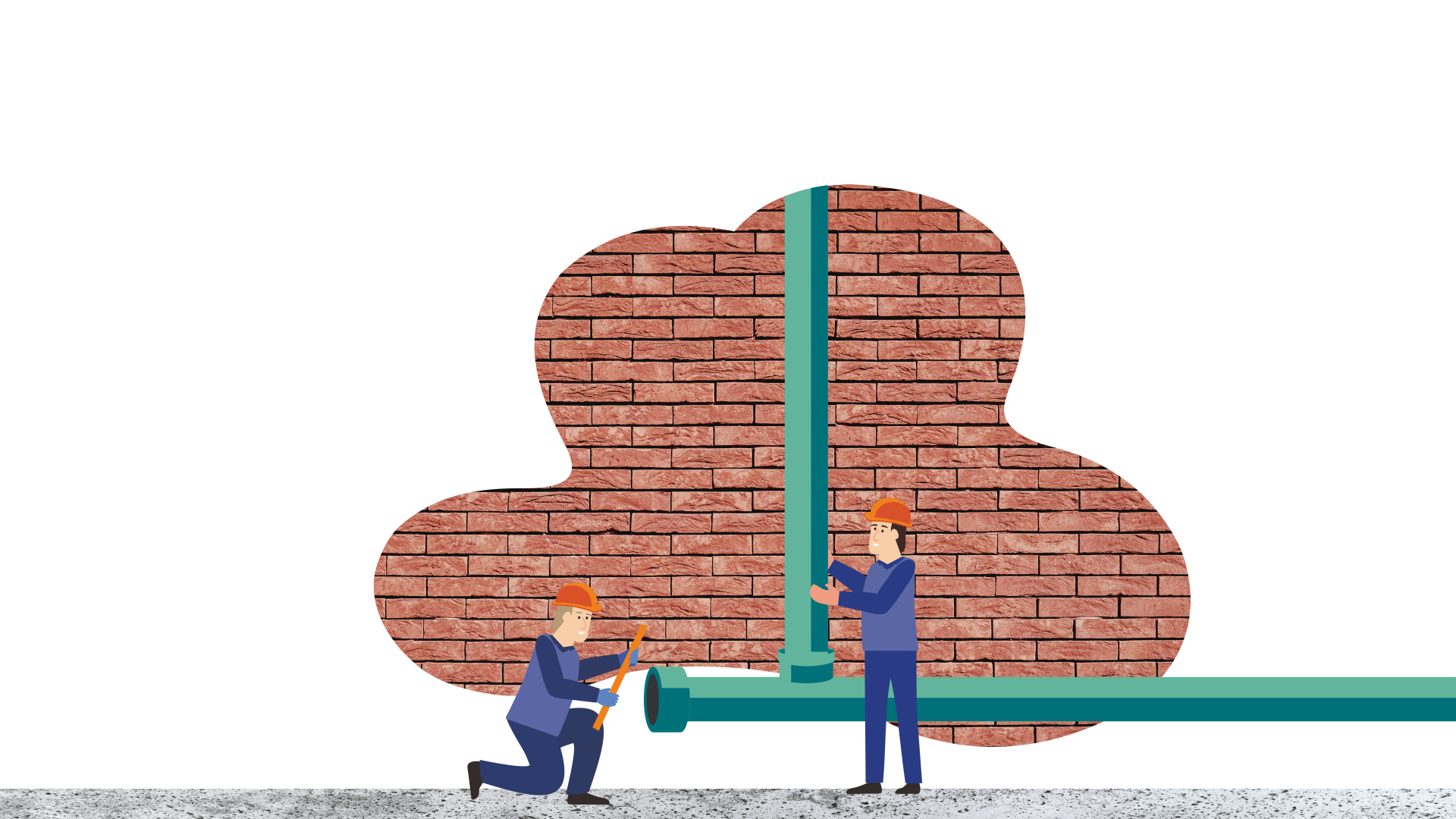 Plumbers Insurance
Without plumbers, we wouldn't be able to enjoy one of the most important and basic necessities: running water. When things break down, or a new system requires installation, an experienced plumber is the first place any home or business owner looks for help.
Are you building a company based on providing plumbing contractors to help maintain these critical systems? If so, acquiring plumbers insurance should be at the top of your priority list.
What are these policies all about, however? From protecting your assets to safeguarding your employees, plumbing insurance is an umbrella term for many interconnected parts. Let us help you consider what companies like yours need to operate safely and effectively.
Understanding the Parts of an Effective Plumbers Insurance Policy
The first part of any insurance package for a plumbing business will be commercial general liability insurance. Any broker will highly recommend carrying a robust liability insurance policy due to the level of protection it affords you. It is likely even to be a requirement for obtaining a license to operate.
Broadly speaking, this is the policy that safeguards your business from any liability it might face as a result of general operation. For example, say that pipes worked on by your contractors fail a year or two later, causing property damage or bodily injuries.
Whether or not the fault is truly yours, liability insurance helps you handle the costs of a lawsuit without risking the business.
You can choose to include other forms of insurance protection on your policy as well. For example, do you need your plumbing materials covered while at the job site? You should consider installation floater coverage.
No matter the job site you are working on you may have a high dollar value of property sitting on your job site prior to completion. Plumbing materials are all subject to theft, fire or other damage while on the job site.
Any loss of your property would place a heavy financial burden on your business, so mitigate that risk with the right contractor's insurance coverage.
Why Do You Need a Policy?
Aside from meeting any legal requirements concerning insurance that your business may face before it can accept jobs, there are other reasons why a plumbers insurance policy is so important.
While no one starts a company expecting to encounter a lawsuit, it can happen. Accidents happen, too. Without an insurance policy designed to cover the situations plumbers face on the job, your plumbing business could face a high risk of exposure to financial and legal liabilities when something goes wrong.
Consider an example. During a routine maintenance job on a home's pipes, you or one of your employees causes accidental damage that results in a customer's bathroom flooding. In addition to the initial damage, your business will face liability for the damages caused to the client's home as a result of your mistake.
Such damages could be extensive. In this case, instead of reaching into your business bank account for a settlement, your insurance policy can cover the damages instead.
The same is true when clients sue your business and legal counsel advises that an out-of-court settlement is the best option. However, general liability insurance can also cover related costs if you do fight the action in court.
In every scenario, though, your insurance policy protects your business's financial health and long-term well-being. One incident shouldn't be all it takes to derail years of hard work.
Finding Insurance Policies for Plumbers That Match Unique Requirements.
The many moving parts that make up plumbers insurance can seem intimidating at first. How can you navigate all that insurance companies have to offer while still getting what you need?
At Guild Insurance Group we proudly help clients just like you in the pursuit of a policy that makes sense. We can walk you through everything you need to know about each type of insurance. We look forward to helping you acquire the plumber liability insurance you need for peace of mind.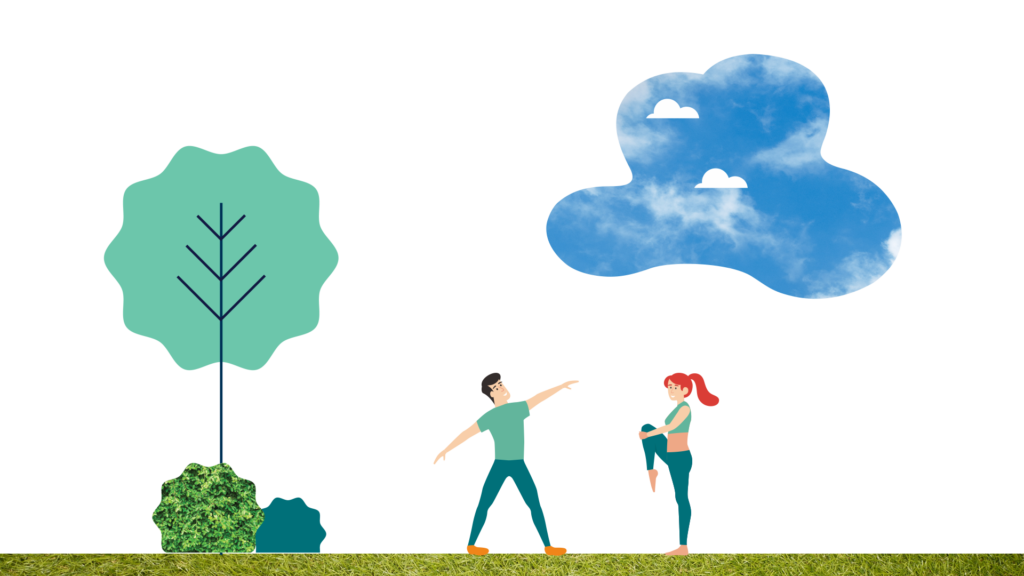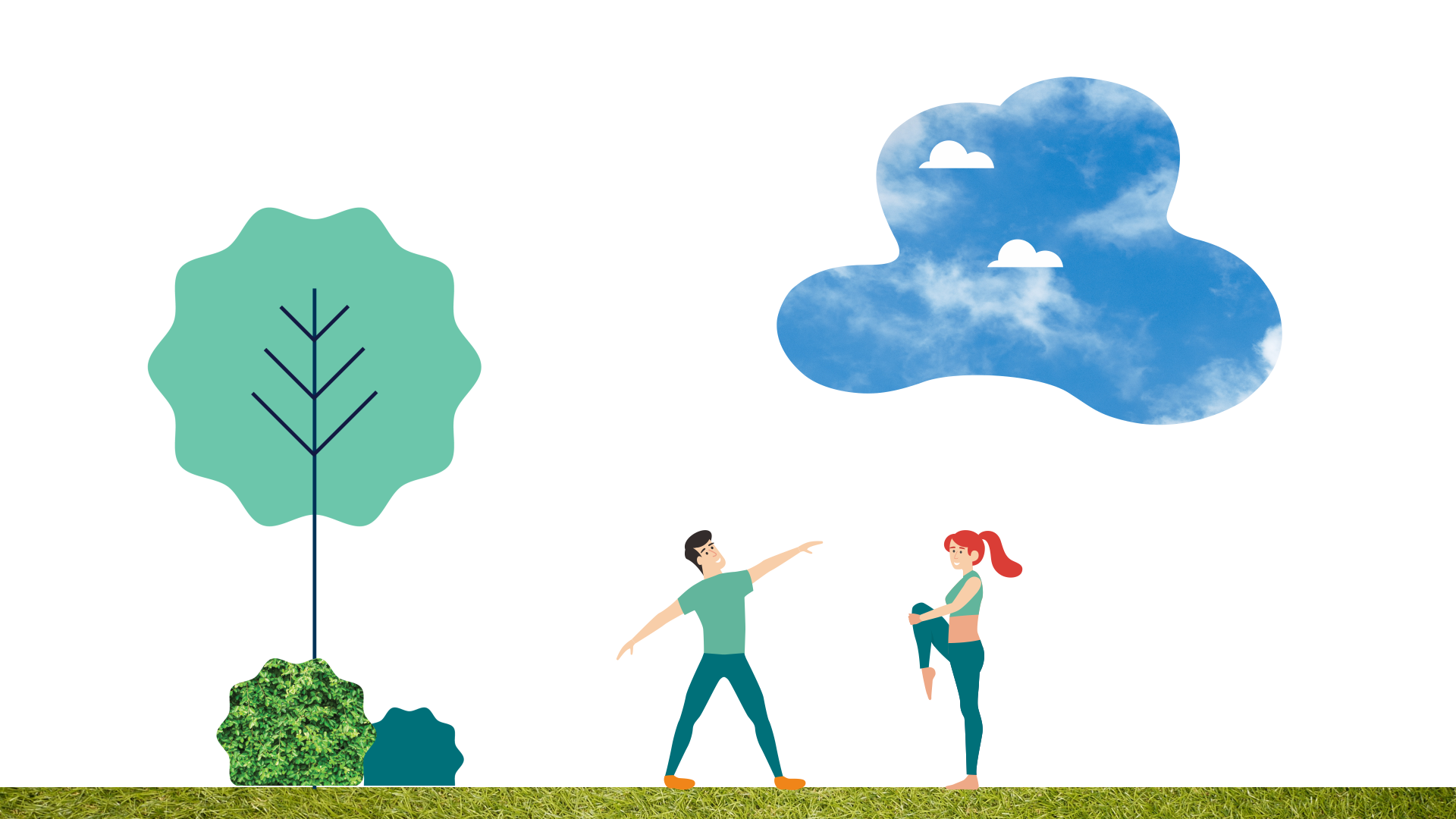 Fitness Yoga Instructor Insurance
If you are a certified yoga instructor and plan on teaching yoga as a part-time or full-time job, it is very important that you purchase yoga instructor liability insurance. Our DIY Yoga Instructor Insurance is a perfect fit for you.
Just like other professions that involve working with others, particularly in physical capacities like teaching aerobics, providing gym personal training, or practicing massage therapy, you want to protect yourself. With yoga instructor liability insurance you will be protected in the case of any emergency or accident.
Purchasing liability insurance may seem ominous, but it can be an easy process and you will be very happy that you took the time and effort. Having personal coverage will demonstrate that you are very serious about your craft and you care about the people you are serving.
You are also taking care of yourself as a business professional. It's a way to protect yourself and your assets in the event of any allegations or lawsuit. Of course, you never hope this happens, but having the coverage will give you peace of mind to perform your craft at the highest level.
Our DIY Yoga Instructor Insurance is Flexible
There are many sources for purchasing liability insurance, but which one is best for you? If you are a brand-new instructor, having just received your certification, we can help you find coverage that's in your budget. The first option you want to consider when purchasing liability insurance is our DIY Yoga Instructor Insurance Policy.
The DIY Yoga Instructor Insurance Policy is built with your specific craft in mind. It allows you to build your own policy that suits your needs to protect your business, all while having a broker by your side to make sure you are protected properly. Guild Insurance Group works with you directly through the DIY Yoga Teacher Insurance process to make sure you always have the proper coverage.
A typical policy runs about $22 per month for a $1,000,000 liability coverage. What does that mean?
This means, if a lawsuit is brought against you, your coverage could pay up to $1M for the claim. This is a standard policy for yoga instructors. There are also $2M and $5M coverage limits, but these limits may be beyond your needs.
We also offer a contents package that would add coverage for your business contents. This type of coverage would protect items like your computers, office furniture, leasehold improvements or other equipment in the event of a fire, theft or water damage.
Get Your Yoga Teacher Insurance Coverage Today….Don't Wait
If you're a yoga teacher in a yoga studio, gym or any other public domain, you need to have current yoga liability insurance. Even if you only teach minimally, you still want to have insurance. Having coverage is also needed if you are a private instructor with your own business working out of your home, out of your own yoga studio, or in the residence of a student. Liability insurance can also cover you if you teach yoga retreats, workshops, or trainings domestically or abroad.
You certainly do not want to be caught with overwhelming legal expenses if an accident should occur. It is best to know that you are well covered in any circumstance. Take the time to purchase reliable liability insurance to keep you and your business safe.
To start shaping your policy click the buy now button below, or to find out more about yoga teachers insurance please contact us at 204-729-4949.
Directors and Officers Insurance & Employment Practices Liability Protection
Directors and officers(D&O) liability insurance and employment practices liability (EPL) insurance are both designed to protect organizations from claims brought against the company, your staff or executives. Employment practices liability insurance, which can be purchased standalone or as a part of your D&O policy, protects your business for claims that your employees were subjected to workplace harassment, human rights violations, constructive and/or wrongful termination.
At Guild Insurance Group, we understand your organization depends on its team for viable business solutions and as a component of conducting everyday operations. Get started with a free quote or read on to learn more about D&O and employment practices liability insurance.
Directors & Officers Insurance Coverage
Directors and officers insurance coverage is a policy that covers your board of directors from personal financial losses such as settlements, judgement awards, and other legal fees in the event the insured is held liable for claims filed against them by shareholders, other organizations, customers, vendors, etc.
Claims covered under your directors and officers liability insurance policy may include the following:
Failure to comply with regulations
Breaches of fiduciary duty
Creditor claims
Reporting errors
Lack of governance
Consumer protection violations
Conflicts of interest and self-dealing
Unfair trade practices
Wrongful interference
D&O is not a mandatory purchase but should be seriously considered given the negative financial impacts that a lawsuit could bring.
Employment Practices Liability Insurance Coverage
You may choose to purchase employment practices liability insurance as an addition to your directors and officers insurance policy or as a standalone policy. This coverage may offer additional protection to the company as well as the officers and directors acting on the board of your organization if they are sued as a result of the actions they have taken while serving. Employment practices liability insurance is designed to protect enterprises whether non-profit or for-profit, for claims of sexual harassment, wrongful termination, mismanagement, and so on.
Is it necessary to purchase employment practices liability insurance?
Employment practices liability insurance is increasingly important when you are evaluating the insurance coverage options for your business. Employee practices liability can add to the existing coverage that your D&O insurance provides but it may also serve as a standalone policy to protect your organization against claims made against your employees. Following COVID-19, the need for employment practices liability is increasingly relevant as work circumstances have changed significantly.
What does directors and officers insurance exclude?
Every policy contains exclusions. You may find your directors and officers insurance will not cover criminal activities performed by any member of your board of executives, lawsuits between managers, and intentional acts of dishonesty or fraud.
The Three "Types" of D&O Insurance
Depending on the provider and the nature of the organization/the risks it faces, D&O policies make take multiple different forms. Most directors and officers insurance policies read as three core parts that can be wrapped into a single policy. Those include:
Side A: This part offers financial protection if the organization cannot or will not indemnify the individual executives, like in the event the suit was court ordered.
Side B – This part offers reimbursement for a company when it does indemnify the individual executives being held liable.
Side C – This part, also referred to as entity coverage, insures organizations if they are included with liability claims and offers insurance for entity assets and defense costs.
Is D&O insurance mandatory?
It depends on the size and the nature of your organization, but D&O insurance is something that should be seriously considered by your business. There are only a few locations in the world where D&O insurance is compulsory but, traditionally in Canada, it's only a recommendation. It's a common misconception that D&O claims are only a risk for public companies. Smaller companies and private organizations are just as at risk of D&O claims as any larger public enterprise, and they lack the financial muscle to recover from an extensive suit.
D&O coverage is also vital for attracting and retaining qualified directors. It can protect those who might not want to put their personal assets at risk by serving on your organization's board.
What is the difference between D&O and E&O insurance?
D&O insurance and E&O insurance (errors and omissions) are commonly thought to be the same coverage. The difference comes down to what each coverage is designed to protect. Errors and omissions insurance covers businesses against allegations that you have failed to provide a customer with a promised service and/or your services have caused financial loss or other negative consequences. D&O insurance covers your business from allegations against your executive's and board's management
decisions. While D&O covers the company's directors and officers, E&O will cover any representative of your organization, as well as the business itself.
Guild Insurance Group's insurance brokers are confident that they can help you find the D&O and/or employment practices liability insurance solutions you need to help cover your business. Take your insurance solutions to another level with Guild Insurance Group and get the authenticity, security, and great protection you deserve.
Snow Removal Insurance
Snow has always been a challenge in Manitoba. However, if you're a snow removal contractor working on clearing parking lots and streets, you need to know that finding the right insurance coverage doesn't have to be. Guild Insurance Group offers a comprehensive Snow Removal insurance policy that fully covers your risks.
Manufacturing Insurance
If your livelihood depends on manufacturing something, no matter how simple or complex, large or small, you need manufacturing insurance coverage to protect your business. Manufacturers have a unique risk from their own premises to the supply chain they are in risk can be complex and needs to be well thought out and designed.
Customized coverage is available to a wide range of businesses within the manufacturing sector including:
Classes of Manufacturing Business:
Paper and Printing Manufacturing
Petroleum, Chemicals, and Plastics Manufacturing
Miscellaneous Products Manufacturing
Food Processing Manufacturing
Clothing and Textiles Manufacturing
Electronics & Technology Manufacturing
Metal Fabricating and Manufacturing
Wood Manufacturing
Commercial Property Options:
Broad form building and equipment
Business Interruption
Extra Expense
Inland Transit (Worldwide)
Cargo
Equipment Breakdown for production equipment
Buildings under course of construction or renovation
Adulteration, Spoilage and Change in Temperature or Humidty
Commercial Liability Options:
Public Liability
Products Liability
Contractual Liability
Manufacturer's Errors & Omissions
Tenant's Legal Liability
Incidental Medical Malpractice
Cyber Liability
Broad Forms Vendors Endorsement
Breach of Confidentiality
Products Recall
Employment Practices Liability
Director's & Officer's Liability (D&O)
Cyber Insurance
A cyber insurance policy also referred to as cyber liability insurance or cyber risk insurance, is designed to mitigate risk exposure. This type of policy can offset the costs involved with recovery after a cyber-related security breach or similar event.
Cyber insurance starting catching on in 2005, with the base being an E&O insurance policy.
Every business owner should consider the possibility of a cyber liability lawsuit being a reality. Your business may rely on the use of e-commerce and an online presence as a method of distribution.
Maybe your not online but your employees carry mobile electronics that hold your customer's commercial/personal information. In either of those two examples, cyber insurance is an important insurance coverage to protect your business.
If a cyber loss occurs within your business, the day-to-day operations of your business will be severely impacted. Your businesses focus will be spending the time and resources to contain the breach and working with customers affected. It could also have a damaging impact on hardware and software currently in use by your business.
With the growing numbers of cyber crimes, businesses are seeing a need for cyber insurance, but what does it cover? Typically cyber insurance covers cyber liability coverage or claims made by third parties. Currently, there are no standard insurance coverages for these types of policies, but the following are common reimbursable expense coverages:
Business losses: Losses to your business as a result of the cyber attack may include network downtime, data loss recovery, business interruption and costs involved in managing a crisis, which may involve repairing a damaged reputation.
Investigation fees: To determine what occurred, how to repair damage and how to prevent the same type of breach from occurring a forensics investigation is necessary.
Notification & Privacy costs: This includes credit monitoring for customers whose information may of been breached and data breach notifications to customers and other affected parties, which as effective Nov 1, 2018 is mandatory by law.
Legal proceedings and lawsuits: This includes legal expenses related to the release of intellectual property and confidential information, regulatory fines and legal settlements. This may include the costs associated with cyber extortion, such as a from ransomware.
What are hackers looking for?
Personal identification name, social, credit card, benefits info, etc. They may also be trying to find processing power. Hackers look for unused space on the business' server system to distribute botnets, illegal storage etc. One of their main reasons for hacking businesses is to exploit customer data on your computer system.
Questions You Need To Ask:
What would a cyber liability lawsuit cost your company?
How many of your employees access your server from home or from a mobile device?
What policy or system is in place to prevent family members from accessing sensitive data?
What policy do you have in place to track sensitive data?.
How does the cost of a data breach or a damaged brand due to a rogue employee impact your business?
What to look for when buying cyber insurance
Lots of well-known Canadian insurance companies offer cyber insurance policies. Insurance industry experts predict that clients will soon expect cyber insurance to be a part of every business insurance policy. However, like any business insurance, cyber liability insurance policies and their coverage vary by insurer.
When comparing insurers and their policies, find out which expenses they cover in the previous section and inquire about the following limits and special circumstances.
What deductible options are available? Just like you do with your home, business or auto insurance be sure to compare your deductible options closely.
Does the policy only cover targeted attacks against that business in particular? Or will it cover any attack to which a business falls victim to?
Does the policy only cover network attacks or does it include social engineering? Social engineering plays a role in all kinds of attacks, including advanced persistent threats (APTs), phishing and spear phishing.
APTs can take place over time sometimes months to years, does the policy include time frames within which coverage applies?
Does the policy cover both first and third party service providers? Find out if your service providers have cyber insurance and how it could potentially affect your agreement.
Is the coverage being provided an extension to a policy or are does the insurance company offer one or more types of cyber insurance policies? Stand-alone policies are generally the the best and most comprehensive. Another good thing to find out is if the policy can be customizable to your business.
Part of a cyber insurance policy is E&O (errors & omissions) coverage. Does the cyber insurance policy cover non-malicious actions taken by an employee?
Methods To Cyber Risk Management
Preventative strategies
Preventative strategies include making sure that antivirus and anti-malware controls are installed and updated regularly. You will also want to include regular training on policies and procedures. You need to establish clear policies for employees on what information can and cannot be shared on social media outlets. You will also want to create an ability to capture all employee communication using a company management system. Finally clearly, state expectations for a response time.
Mitigation Strategy
Mitigation strategies include having a response plan alerting any customer whose information may have been compromised. This will also include detailing what your business is going to do about it. You will want to establish a regular communication strategy. This communication will include your clients, media, and employees as to the progress on cleaning up the breach.
Transfer Strategy
Transfer strategies include outsourcing to a firm that manages your online brand. This will include your social media, web presence and online data collection.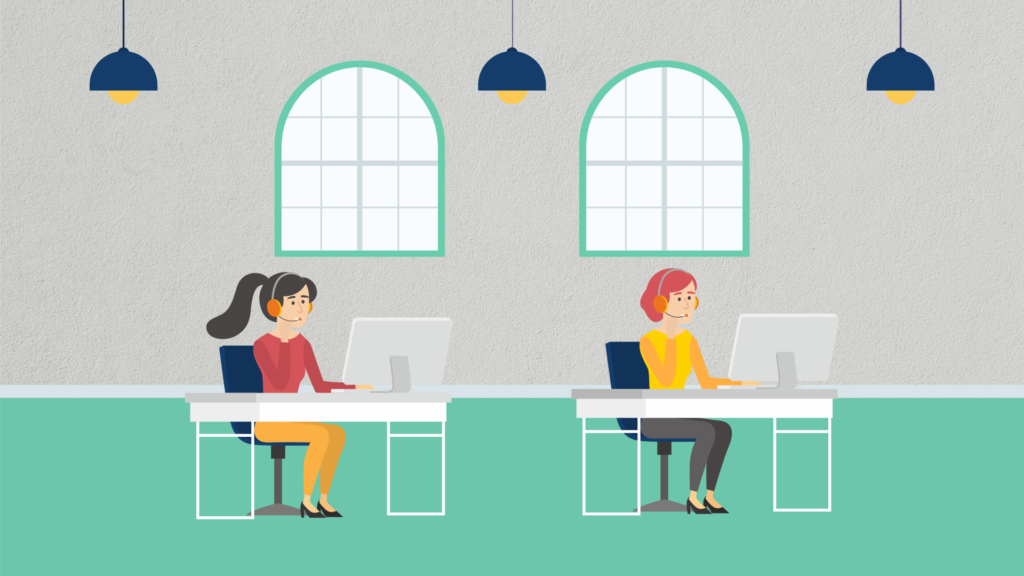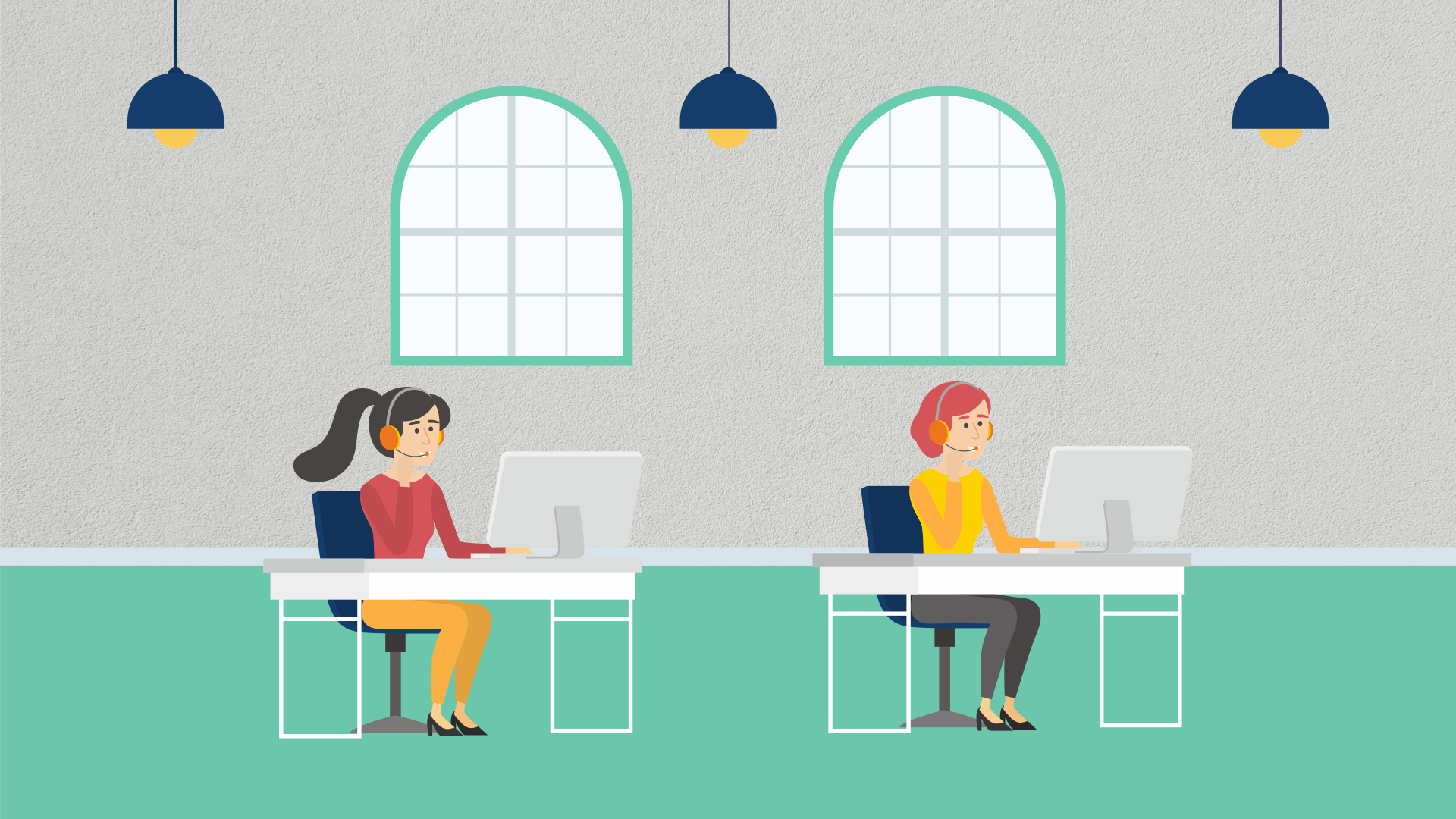 Technology Insurance
Technology is everywhere these days. Even companies in non-tech industries still rely on technology to connect with their customers. To increase the efficiency of their operations, and to keep up with the competition, technology is key. In this increasingly connected world, more and more companies are wondering whether they need to have technology insurance policies. Yet there is currently a lot of confusion surrounding this type of insurance coverage. This article will help you determine whether tech insurance is something your company needs.
What is 'technology insurance', and does your business need it?
Technology Insurance, Contents Insurance, and Cyber Insurance: Understanding the Differences
To determine whether your business needs technology insurance, it's important to understand exactly what coverages are available. A common misconception is that tech insurance is another term for cyber insurance. Cyber insurance is a type of liability coverage that protects companies in the case of cyber breaches. Another common misconception is that business insurance is the same as a tech insurance policy. Although a business insurance policy also has general liability coverage included the two policies are very different.
Neither of these associations is accurate. A business insurance policy is not designed to cover the needs of a technology company. With our tech insurance policy, you are getting a policy specifically designed to cover your tech business. As for hacks and breaches, there are cyber insurance policies to protect companies from those occurrences. These policies are entirely different from technology insurance and we can help you with that as well.
What Is Technology Insurance?
So what is technology insurance exactly? Technically, it is a special type of errors and omissions (E&O) insurance, meant specifically for technology businesses or tech professionals. E&O insurance, also known as professional liability insurance, protects your business against claims of negligence. For instance, medical malpractice insurance is a type of E&O coverage. It shields medical professionals and their employers from bearing the cost of a lawsuit related to a negligence or malpractice claim. Any individuals or companies who provide professional services or advice need to have E&O coverage, from IT Consultants to Software Developers.
Technology insurance provides this kind of negligence protection for professionals or businesses that provide services or advice on matters of technology. For instance, if your business provides computer repair services, you would want to have tech insurance. If you're repairing a computer and did something that compromised customer intellectual property, you might find yourself facing a lawsuit. Your tech insurance policy would help you cover your legal costs and pay the settlement, if necessary.
Also included within a tech office insurance policy is coverage for your business contents. You don't need a separate policy to cover your computers, servers, networking equipment, or other technology assets your business owns. We have that built into the policy to make sure you have the coverage you need.
Who Needs Technology Insurance?
Many other high-tech businesses would require technology insurance for similar reasons. From software companies to cloud services and companies that assist with hardware or software installations tech insurance is required. Technology has become common in every aspect of the business world. More companies are hiring third-party professionals or consultants to assist with matters of security, tech implementation, or information technology.
The businesses providing these services are handling the technological assets of other companies or other people. In other words, they are taking responsibility for the hardware, software, data, cybersecurity, and overall tech stability of their clients. Any mistakes can be devastating and costly. This means that even the most skilled tech professionals need to have a plan in place to protect themselves from claims. Tech insurance is that protection and risk management you need.
Is your business a technology company? Do you provide tech-related services or advice to individuals or other businesses? If you answered 'yes' to these questions, then you need to have a professional liability policy to protect yourself. At Guild Insurance Group, we are proud to offer our DIY Tech Insurance online specifically designed with you in mind. We give you the ability to purchase your policy online and pick the package that suits your business. If you aren't sure whether you need errors and omissions coverage, we can advise you on that as well.
Chat with an Insurance Broker about Professional Liability Coverage for Your Technology Business
Purchase your policy online by clicking Buy Now, chat with Edgar or give us a call to chat with our team of insurance professionals.
E&O Insurance
Times are changing and it seems that professionals are becoming increasingly subject to accusations of negligence or failure to perform professional services.
Professional Liability – E&O Insurance covers you in the event that a client holds you responsible for a service your company provided or failed to provide. It also protects your client by ensuring that there will be enough money to pay for damages incurred if your services are deemed faulty.
Business is going great. You're seeing record profits despite the tough economy. You've even just hired half a dozen new employees. Things are really coming together. And then it happens. One day, a certified letter arrives in the mail.
You, and your company, have been named in a lawsuit, alleging that mistakes your company has made have cost X-amount of dollars in loss. It doesn't matter what your business is or how much X-amount of dollars of loss really is. It doesn't even matter if your company actually made any errors or caused any loss. The fact is that even a baseless lawsuit can bring a successful business to its knees.
Why is Professional Liability Important?
The high cost of a legal defense and the time away from the office dealing with a lawsuit can cost your business time and money that cannot be recouped. Even the most dedicated professional can become the target of an unsatisfied client or patient. Professional liability insurance is necessary to protect your business or practice from the litigious pitfalls that you may encounter in your business.
We offer DIY E&O Insurance for these Business Insurance types:
Technology Insurance
Health and Safety Advisors
Event Planning Insurance
Consulting Services Insurance
Errors and Omissions Insurance
Errors & Omissions insurance
Most other professionals, such as contractors, internet freelance designers, brokers and the like, carry insurance known as Errors & Omissions insurance. E&O operates the same as medical malpractice, providing insurance for your business against claims that may arise from the day-to-day performance of the job.
Since many of the industries covered by E&O insurance may incur claims without triggering coverage by general liability insurance for bodily harm or physical damages, it is necessary to carry adequate professional liability insurance to help protect your business.
Claims of negligence, breach of contract or violation of good-faith practices could result in substantial losses for clients, who often try to recoup those losses through claims against contracted service providers. This is where the professional liability insurance carrier becomes involved to help defend against such claims and to bear the brunt of the expense for damages.
Choosing the right carrier
Since the provider only covers the maximum benefit of each policy, it is important to thoroughly research the history of claims and awards in your industry. Like any shrewd business decision, selecting a carrier and policy limits for your professional liability insurance carrier should not be a choice made in a vacuum. Much of the research for the decision can be made online at a time that is convenient for you. Once you have determined the parameters for your coverage, you can begin to evaluate which insurance carrier works best with your business model and field.
How Do I Choose?
Selecting professional liability insurance is one of the most important aspects of any successful business. No matter how well you think you have prepared for the future of your business, there is no way to be certain what lies ahead. It is crucial to protect your business, your livelihood and your investment with insurance designed to fight for you in these inopportune situations. Focus on growing your business, and allow your carrier to protect your time and investment.
Cannabis Insurance
Cannabis insurance is a niche type of insurance product meant for businesses that operate in the legal cannabis growth and sales space. There is no industry that is growing faster than the Canadian cannabis industry, and with our strong connections to specialty insurers, we are always here to make your insurance buying process simple for your cannabis business.
We are one of the few insurance brokerages in Canada that truly specializes in cannabis insurance. Guild Insurance Group works closely with a number of cannabis insurance providers in Canada to find the best coverage for your unique cannabis business to protect you from seed to sale.
What Does Cannabis Insurance Protect?
Being in the cannabis industry brings an opportunity to grow and earn more money. However, every new growing business brings on a new set of risks. You and your team are the ones taking on these risks.
This means a standard commercial insurance policy won't provide you with the right protection. Instead, your insurance policy needs to be your own. You need to protect your property, your product, your stock, your equipment, your employees, your materials, and yourself. A cannabis insurance policy fits the bill.
Who Needs Cannabis Insurance?
As a business owner operating in the cannabis industry, you should plan to have a specialized insurance policy. Most of the coverage types discussed above are designed to cover the unique risks that you and your business take on daily. Failing to have any of these coverage types could be catastrophic to your business.
Theft of your product, damage to your property, or injury to a bystander could happen at anytime in the cannabis industry. Any of these incidents could bankrupt your business if were without proper cannabis insurance policy.
Typically, a cannabis insurance policy will include the following types of coverage:
Commercial General Liability: A Cannabis Insurance Commercial General Liability policy has been designed to meet the needs of the hemp and cannabis industry.
Approved Classifications:
Manufacturers
Retail/Dispensaries
Wholesale/Distributors
Cultivation (Indoor, Outdoor and Greenhouses)
Management Offices
Property Managers
Garden / Hydroponics stores
3rd Party Processors/Harvesters
Coverage Options:
Deductible Options:
Endorsement Options:
Hired and Non Owned Auto $100,000
Removal of Spores and Fungi Exclusion
US Vendor Endorsement
What's Included In Commercial Property Coverage?
A Cannabis Insurance Commercial Property policy has been designed to meet the needs of the hemp and cannabis industry.
Approved Classifications:
Indoor/Outdoor Growers
Analytical Operations, Assaying
Drug, Medicine or Pharmaceutical Prep Compounding
Security (unarmed)
Store Wholesale NOC
Store Retail NOC/Delivery
Salesperson Outside
Clerical Office
Coverage Highlights:
Named Peril forms
Property limits up to $70,000,000
No sub-limit for cannabis or hemp inventory
No Maximum number of locations – add as many locations as you need with no restrictions
Ability to lead and follow on a Subscription basis
Business Interruption
Motor Truck Cargo
Equipment Breakdown
Follow form on Property schedule
Crime limits up to $100,000
Includes Social engineering
Deductible Options:
Endorsement Options:
Premium Property Extension
Accounts Receivable
Employee Dishonesty
Money & Securities
Property in Transit
Electronic Data Processing
Glass
Property off‐Premises
Spoilage
Valuable Papers and Records
Outdoor Property (Fencing, Signs)
Outdoor Property (Trees, Shrubs, Plants)
Extra Expense
Oil & Gas Insurance
The oil and gas industry is constantly evolving. That means so are your exposures and an Oil & Gas Insurance policy is extremely important to mitigate those risks. From drilling operations and service contractors to manufacturers of related parts and products, there are unique risks at every stage of the process.
No matter how big or how small your operation is, if your business serves in this sector, we can help create peace of mind with the right coverage for your needs so you can focus on your job. Our advisors understand what coverage is needed for businesses involved in drilling, lease sit preparation, oilfield consulting, welding, industrial first aid, seismic and more.
What Does Oil & Gas Insurance Mean?
Oil and Gas Insurance is an insurance policy that covers human life, the environment and property from any accidents and oil and gas organization activities. The oil and gas industry consists of series of procedures, chemical reactions and harsh and difficult working conditions which tend to increase the risk to cost-intensive property, human life and the environment. Thus, the industry needs to be insured to cover a certain proportion of the liability in case of any accidents.
Oil & Gas is Risky Business
The oil and gas industry poses unique risks at every stage of the production process, and oil & gas insurance provides various plans to cover up the risks of an organization operating in all three segments of the oil industry. It also helps in protecting the cost-intensive infrastructure, employees, physical assets, etc., and thus helps in the long-term viability of any oil and gas operating organization.
Our risk discovery approach and analytical process allow us to develop risk management plans that ensure your business is operating in full capacity as soon as possible after a loss. This multi-step process allows us to understand your business in-depth; ensuring you, your family, and your employees have peace of mind knowing a plan is in place.
Oil & Gas Insurance coverages to consider:
Operator's Extra Expense
Property
Liability
Pollution Liability
Umbrella
Excess
Directors & Officers Liability
Business Interruption
Commercial Automobile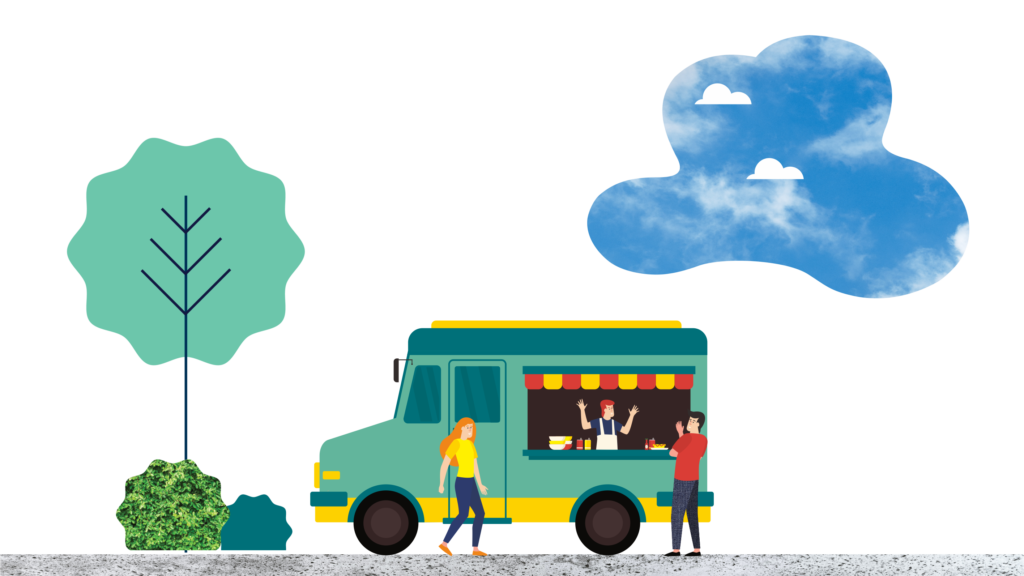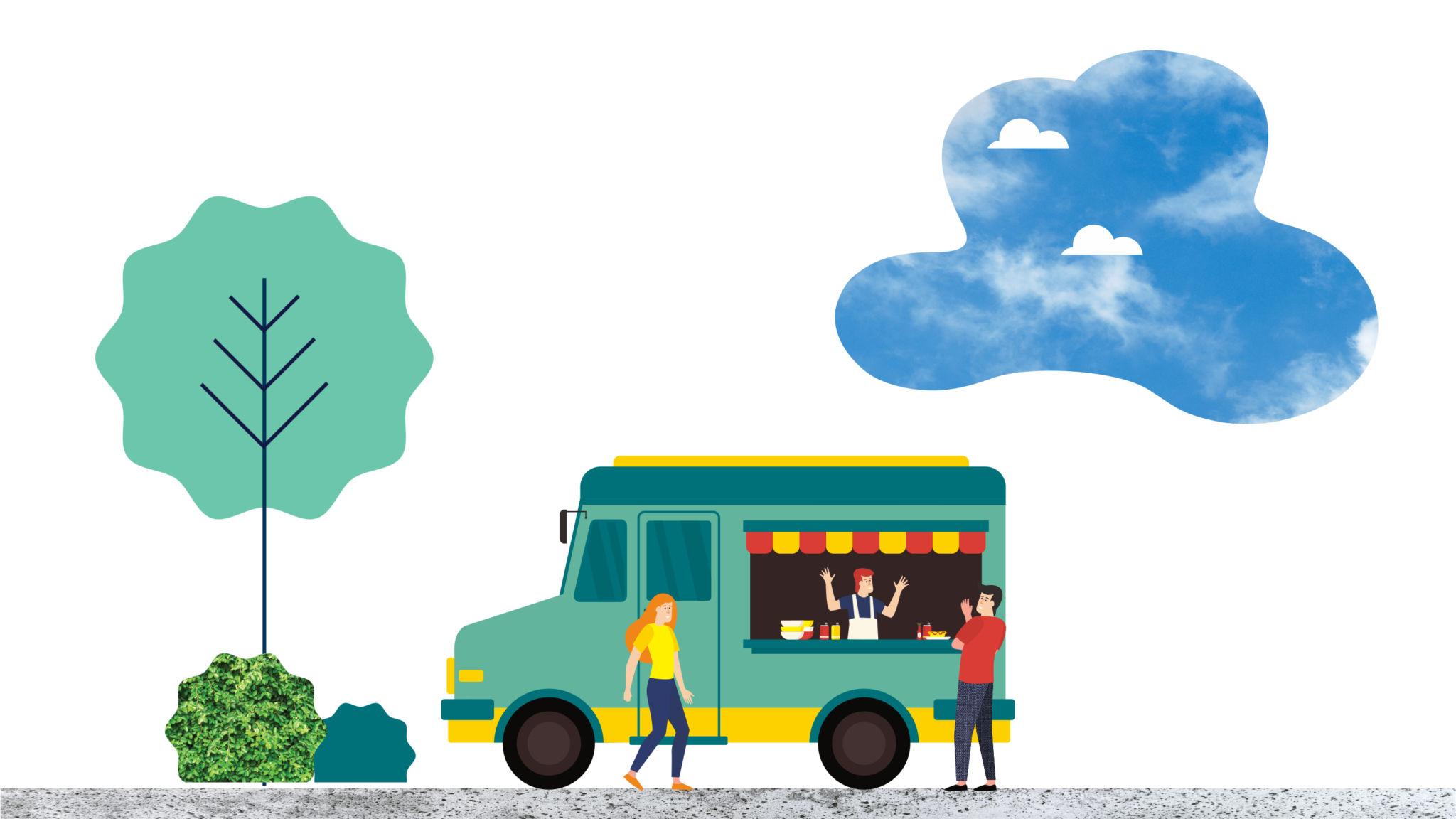 Food Truck Insurance
Like any business that serves food, there are many risks associated with operating a food truck. With the increasing popularity of the food truck industry, we have a package that's designed specifically for you. Starting as low as $18.15/month, Guild Insurance Group can protect you and your business.
Please complete the form below for a quote.

Getting the claim going was not too bad. Talked to several claims people and at the end did not need to file a claim and...
Great people ,answered all my questions and got me plated and on the road in 15 mins
Amy was fantastic, patient and took time to explain property insurance to a first time home buyer. I had a great experience
We've been with Guild Insurance for all our home and vehicle insurance needs for many years. Excellent service and very friendly and knowledgeable staff.
I was given quick promt service, even though it was very busy in there
a month ago
Jocelyn Penner