2021 Giving Tree Community Donations
This year, due to Covid, there were many event cancellations, causing financial strain on organizations that depend on fundraising. Giving back is part of our culture and this year, we created a special initiative that allowed our staff to give back to the communities they work in. 
Each of our 76 staff across Westman chose a charity or nonprofit organization and we will donate $100 to their selection. 
Check out the list of Community Donations our staff came up with for the Guild Insurance Group 2021 Giving Tree.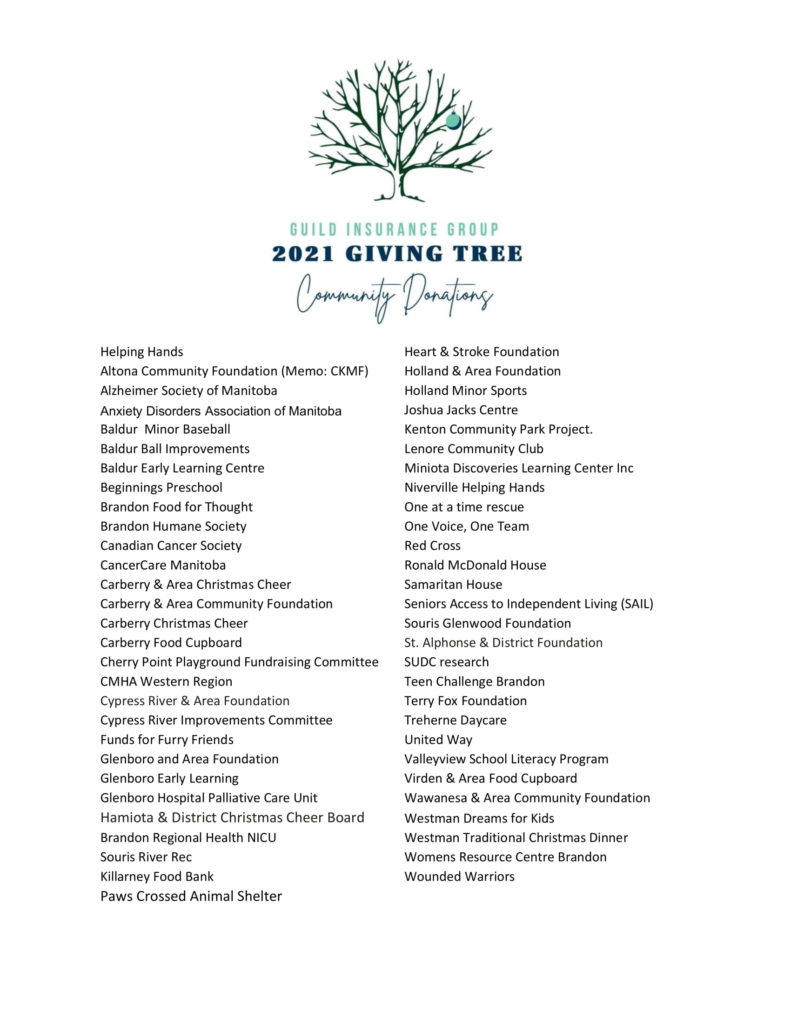 Please complete the form below for a quote.