2022 Giving Tree Community Donations
Giving back is part of our culture and this year, we continued our special initiative that allowed our staff to give back to the communities they work in.
Each of our 76 staff across Westman chose a charity or nonprofit organization and we will donate $100 to their selection.
Check out the list of Community Donations our staff came up with for the Guild Insurance Group 2022 Giving Tree.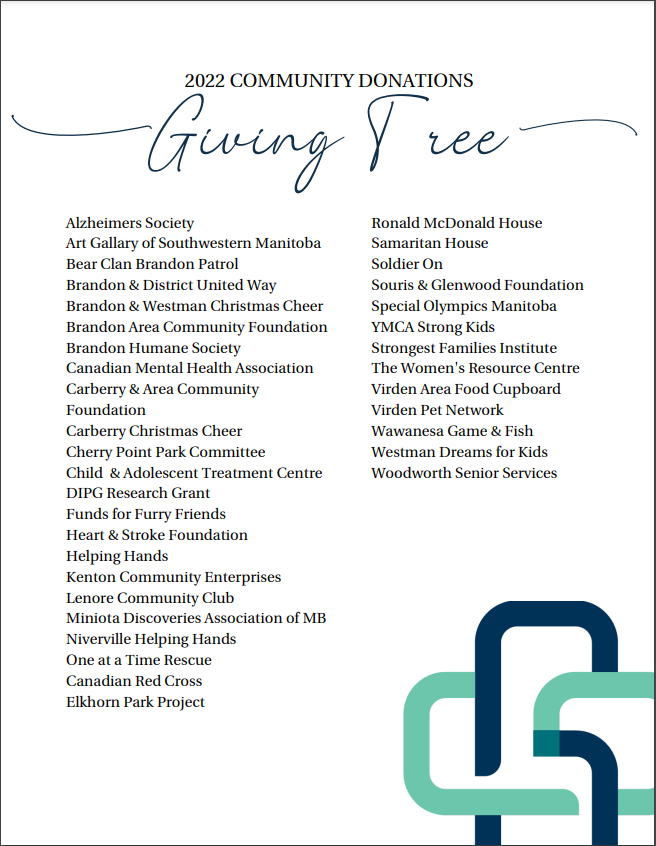 Please complete the form below for a quote.

Getting the claim going was not too bad. Talked to several claims people and at the end did not need to file a claim and...
Great people ,answered all my questions and got me plated and on the road in 15 mins
Amy was fantastic, patient and took time to explain property insurance to a first time home buyer. I had a great experience
We've been with Guild Insurance for all our home and vehicle insurance needs for many years. Excellent service and very friendly and knowledgeable staff.
I was given quick promt service, even though it was very busy in there
a month ago
Jocelyn Penner