2022 Giving Tree Community Donations
Giving back is part of our culture and this year, we continued our special initiative that allowed our staff to give back to the communities they work in.
Each of our 76 staff across Westman chose a charity or nonprofit organization and we will donate $100 to their selection.
Check out the list of Community Donations our staff came up with for the Guild Insurance Group 2022 Giving Tree.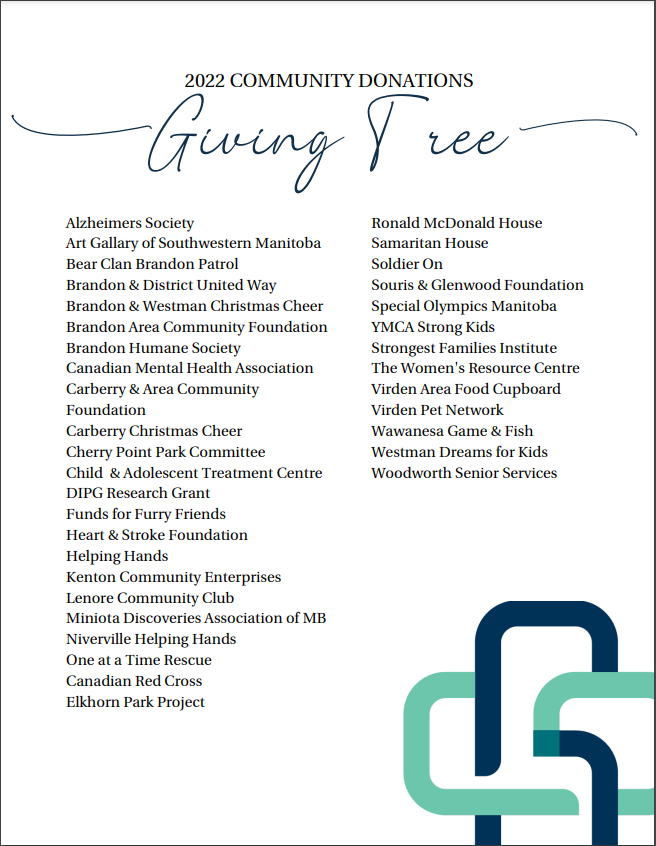 Please complete the form below for a quote.

Every time We have gone to Guild insurance on Victoria we are always treated great. Very knowledgeable staff for vehicle home and other insurance needs.
5 months ago
Mark Armitage
Kirsten is prompt, helpful and patient. She has made my insurance buying very pleasant.
5 months ago
Charles Sloane
Nothing but great service! I was at the Victoria branch the other day. Sam is very knowledgeable and very nice. I will definitely be coming...
Nothing but positive comments!! Meagan is very knowledgeable, focused, thorough and helpful. She is friendly and pleasant to deal with. Maintains a...